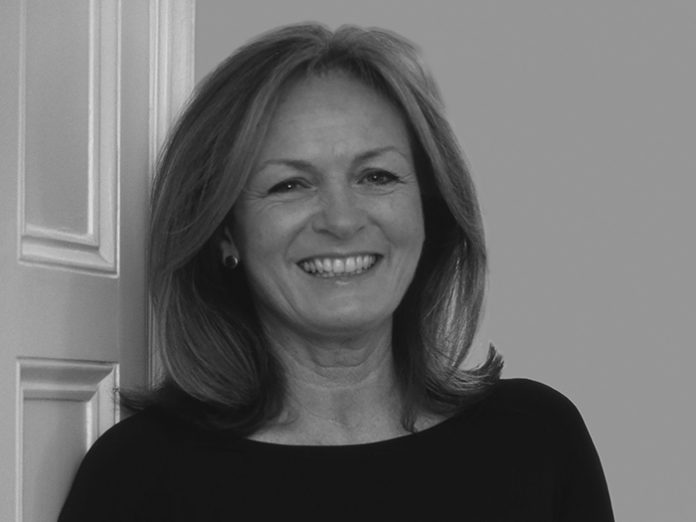 A multi award-winning designer and past President of the British Institute of Interior Design, Diana Yakeley has been awarded an OBE in the Queen's Birthday Honours List 2016, in recognition for services to the interior design profession. With a career spanning over 35 years, darc magazine caught up with Yakeley to find out the secret to her success.
AS A CHILD
My bus journey to school each day took me along the South Downs and I loved their light curves and mysterious valleys. I remember finding bee orchids and fireflies after dark and still today, get misty eyed when seeing the Downs on visits to friends.
Born in rural Hampshire, my parents gave me a part of the garden that was mine to do what I wanted with. This was the start of my love for gardening and feeling connected with nature. I also enjoyed digging deep tunnels and really hope the next owners didn't fall into any of them!
THAT MOMENT
My mother told me I should learn to type before heading into a 'den of iniquity' (aka art school) as she called it. It was the early sixties… So I did learn to type and very useful it has been too, but I hung around Guildford Art School most of the time!
THE BIG SMOKE
Was definitely calling… I was desperate to leave home and set out for London without a plan, working in the photographic studio of the late fashion photographer John Cowan. This was the swinging sixties and an exciting and pivitol time in fashion and design. The studio was subsequently used to film Blow Up, loosely based on the life of David Bailey!
MARRIAGE
Came at a young age for me and I went on to have two wonderful children – both now photographers. It was then that I decided I really should do something creative to earn a living. There was a brilliant government scheme to encourage women to retrain and so I took myself off to the job centre and demanded to do interior design. After an initial look of surprise the man consulted his papers and said I could go to Dundee or Knightsbridge all expenses paid – Knightsbridge it was.
INSPIRATION
Comes from visits to Italy and France when looking at details and textures. I have always been influenced by architecture – forms, spaces, materials and the way light changes interiors. The Cistercian Abbey at Le Thoronet is perhaps the most perfect example of form and function, purity, harmony and that sense of place that lifts one's spirit.
I like to work with a limited palette of colour and materials so that my clients' personalities shine rather than any applied decoration.
THE OBE
Was an enormous and very emotional surprise! I am particularly proud that the citation is for services to 'the UK Interior Design Profession'. Professional competence is at the core of what the British Institute of Interior Design stands for and has raised the awareness of high standards of practice over the years, so that word 'profession' means a lot to me.
THE PRACTICE
Was originally based in Cambridge and the work was entirely commercial. Stephen (my husband) designed a whole village in Saudi Arabia, several research establishments, as well as some award winning private homes.After the recession in the early 90s we moved to London and found that work in the residential sector was both enjoyable and creative – that's where the majority of our work is now. We're enjoying what we do and never want to stop!
LIGHT
Is the most important element in any interior and good lighting transforms ordinary spaces into interesting and well modulated environments to live or work. Technology changes so fast that such a specialist task is best done by specialists, we have worked most recently with Lighting Design International who have been inspirational in their approach to each project.
There is plenty of research into what makes poeple feel good at work and at home and lighting is key.
TRENDS
Are something I try to resist but I am so pleased that LED lighting is now so good and that it is possible to control lighting from an iPad anywhere in the world. I fear it may be too late for reinvention but I love sharing my experience with younger designers through mentoring and networking.