Eastern Europe Design Report
Eastern Europe's lighting industry is vast and varied, with differing levels of expertise and influence, darc sits down with a handful of designers from across the geographic region to catch a glimpse into their local lighting communities.
Russia
Dima Loginoff is an award-winning Russian product designer with experience in designing for world famous lighting brands such as Cartier, Vitra, Lodes, Axo Light and Preciosa. His work has been featured in international brands as Starbucks, Porsche and Hilton.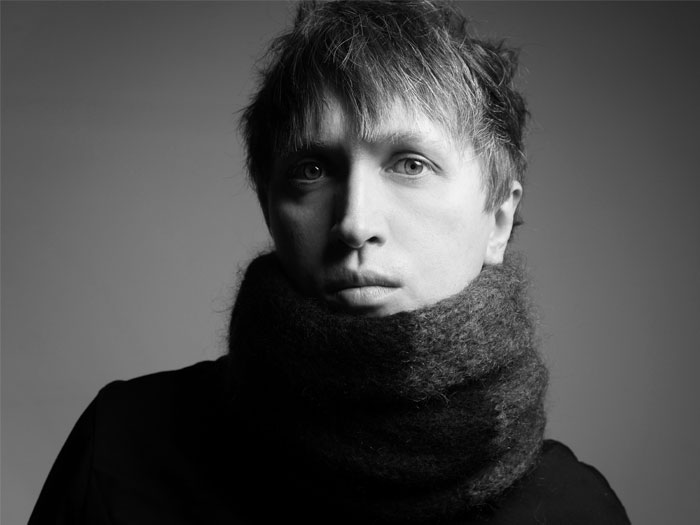 Loginoff sat down with darc to describe the lighting market in Russia, how it differs to the rest of the world and how it is in a period of infancy transitioning into a strong contender for international recognition.
"The lighting industry is just starting to develop in Russia with the local brands. There are just a few successful companies at the moment. What you need to know about the Russian market is it was always about how to sell European or American products, not about local production. Now we are in the beginning of something new – the production of the Russian companies.
"It's very new with all the typical problems that occur at the very beginning of change. For example, not every local company is ready to work with designers, especially famous designers. And even if they are ready, the major problem is trusting the designer. It's all classic young naivety for the new industry that they should learn to overcome.
"[Furthermore], the design market in Russia has a very big problem – it's full of fakes. The reason why? It's because of the weak Ruble. So, the only way for now, and in the near future, for Russian design players is to create unique, good and inexpensive products to lure clients over to their side.
In response to the global Covid-19 pandemic, Russia experienced an unexpected influx of spending as people became anxious of maintaining production relationships and finishing ongoing projects.
"People spent money at the beginning of the epidemic because they were afraid of stopping European and Russian production, and interior projects had to be completed with interior furnishings and lighting. And it was really supported for the retail and local productions. But of course, when production stopped for months it caused many problems. I can't currently understand how deep those problems are, but it seems to not as deep as I was expected in the beginning."
Czech Republic
Lucie Koldova is an internationally respected product designer based in Prague. After a couple of years gaining experience in the French design scene in Paris, she returned to her home country to establish her own studio.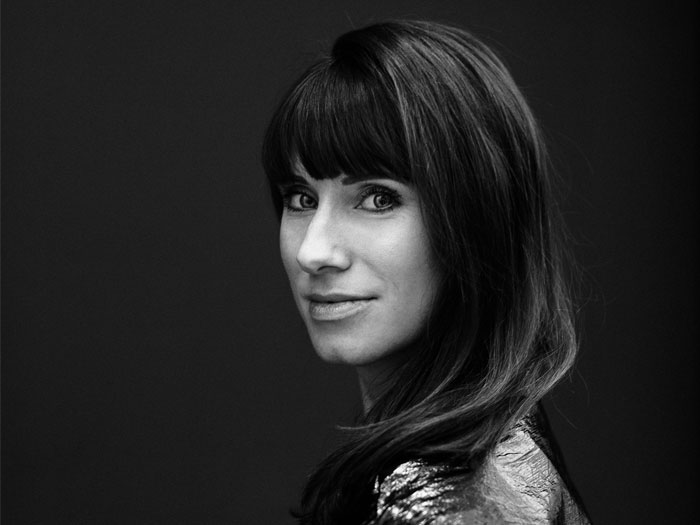 For several years, Lucie Koldova has held the post of art director with Czech glass manufacturer Brokis. "I like working with traditional materials with advanced technologies and seeing the exciting tensions that arise when unconventional proportions are combined with elaborate details," she says. "I create timeless objects, not trendy ones. I draw inspiration from many different spheres and am fortunate to be able to work not only with glass in the creation of lighting. I also design furniture, interiors, and fashion accessories for European manufacturers."
Reflecting on the Czech lighting market, Koldova explains its unique relationship between technology and traditional craftsmanship. "Czech lighting is unique because the technologies that go into producing it are firmly rooted in centuries of regional glassmaking tradition. Not only are contemporary Czech manufacturers continuing a historical tradition, keeping it alive, they're also driving it forward. And there are new glassmaking companies appearing as well," she says.
"The country's most important glassmakers today include Moser, Rückl, Preciosa, Brokis, Lasvit, Bomma, and Verreum. These companies focus a lot of resources on the remarkable quality and extraordinariness of their brands, and they collaborate with recognised designers, combining tradition with modern technology and an archetypal aesthetic with contemporary trends.
"In the Czech milieu, there's an ever-increasing number of specialised glass design firms and independent artists of European and world renown, and despite their diverse artistic opinions and approaches, they all share an interest in interdisciplinary collaboration.
"Another distinguishing characteristic of the Czech lighting design scene is its multiformity and the emphasis placed on the narrative value of the designs. I see that Czech glass design, and therefore also lighting design, is no longer only the realm of the glassmaking community but has expanded to encompass independent designers for whom glass is a medium through which they can execute their visions."
When looking closer at Czech's design styles, Koldova observes there is not a particular trait or theme to come out of the country. However, instead there is a "certain conceptual multiformity, a play on meanings, shapes and materials".
"Czech design doesn't shy away from exaggeration. In that regard, we might be somewhat aligned with the conceptual designs of Droog Design, Hella Jongerius… The domain of Czech design is glass as a medium, ceramics, and porcelain. We also see a big comeback taking place in textiles, an industry in which the country was once a global leader.
"What I see is craftsmanship leading us through the good times and the bad. We cherish all types of artisanry and it's something the whole world can appreciate. When Brokis introduced the Muffins collection, there were many who said the style and success of the large volumes of handblown glass were going to have a significant impact on a wide range of companies and editors too. Nonetheless, I don't consider glass trendy; I like to think of it as timeless and fascinating."
And much like the rest of the globe, Czech Republic too has felt the harsh impacts of the Covid-19 pandemic across its design sector. Koldova comments: "The situation is difficult in more ways than one, in all the affected countries. That much is clear. At this point, it's still too soon to know exactly how the lighting market is changing. The important thing is to continue to maintain the world-class quality of the artform. The situation now has shown the lasting value and longevity of the quality hidden within this type of work the authentic products that come of it. And that's also how I see sustainability. I think we've already begun to and will continue to shift our focus towards the process of creating objects, whereas until recently it was only the object itself that was important."
Looking to the future of the lighting industry, Koldova notes that the recurring theme of sustainability is key for larger companies. "I work closely with Brokis, a company where sustainability and circular economy are ongoing topics. Environmental topics take on an entirely new importance once a company reaches a certain level. It's a must. We need to be conscientious in our thinking, and the topic of waste is a big one just about everywhere you look."
Croatia
Skira is an architectural lighting design practice based in Pula, Croatia. Founded by Dean Skira, an internationally respected lighting designer, lighting enthusiast and creator, the practice is located on the Adriatic Sea where four seasons change the daily perception of light, shadow and colour, which significantly influences their understanding of light.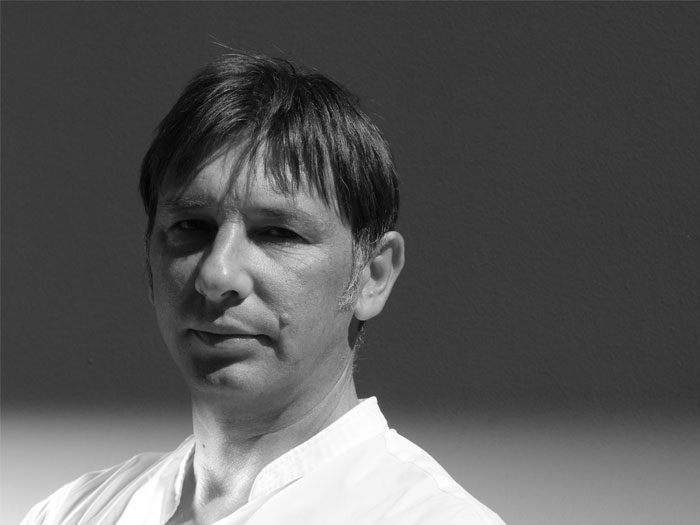 When speaking with darc about how the lighting community in Croatia has evolved during his career, Dean Skira, founder of Skira, said: "As far as I know, we are still the only professional lighting design company that has been promoting hard work and lighting design in Croatia and internationally for over 20 years. Many privately held companies emerged in our lighting industry but I believe that just recently, people recognised the difference that true lighting design makes.
"We've overcome most of the issues by proving that good lighting pays off. This is especially important in extensive public work. Providing the utilitarian quantity of light is a process that doesn't really depend upon creativity today, it doesn't require an artistic or philosophical approach if we just want to illuminate space for the basic necessity to see at night. Light is of course much more than that and we are finally seeing that this awareness has grown, and we expect more Croatian lighting designers who will be internationally active in the near future. We have manufacturers like Filix who invested in quality of products and placed themselves on the international market.
"There is still a lot of promotion and education necessary for lighting design to become a regular part of every architectural project. Overall, there is also much hesitation among investors to invest in high-quality lighting. The market is relatively young, so there were many speculative attempts, but it seems that the market is on its way to recognise design and quality and stop focusing on low price solutions and thus neglecting the quality of light. Light should always be designed beyond utilitarian, otherwise it is not designed, and people deserve to live in a well-designed world.
When asked about whether there are any current interior design trends that have an impact on lighting design in Croatia, Skira says: "Interior design is quite eclectic and diverse. There is no single line that most designers follow. We have many talented and creative professionals in that particular area. In the residential market, investors often play a crucial role in decisions that resemble their personality and culture. On the other hand, regardless of styles or trends, every human being has similar needs for light. Regardless of whether the architectural and decorative space is traditional, minimalist, or eclectic, good lighting must meet all the needs of end users. That means that the deep thought of light is without boundaries."
Without much experience in working with decorative lighting, Skira highlights that despite focusing his work solely on architectural design, the overall umbrella aim for lighting is to create a comfortable atmosphere for people.
"I primarily try to achieve an atmosphere that makes people feel pleasant in a space during night. Each space is different with its own peculiarities and people who live in these spaces are repeatedly different. That's why I prefer that clients, architects, and interior designers participate in choosing decorative lighting since that is part of personal or professional taste."
Looking to the future of the lighting industry, Skira comments on the lack of "innovation" and that many are still on "copy-paste principles".
"Most manufactures are in survival mode for too long, and very few are willing to invest in profound breakthrough innovations. That is mainly present in public lighting, which mostly affects the environment and energy consumption. There is a large room for improvements.
"In 30 years of practising, almost every aspect of this industry, I have seen many changes and met many people in the global lighting environment. The lighting industry needs a serious update of design thinking, production and catching up with all other technologies present in some other industries. We also need to find a way to gain more authority in architectural field because lighting is much more than the source, and too many people still don't acknowledge that fact."
And like many of us internationally, the impacts of Covid-19 have not been kind to the Croatian community with natural disaster causing more issues for the country.
"We are struggling as much as everyone else. Amid the pandemic, we were hit by severe earthquakes in our capital city and nearby during the year, which was a big shock for the whole country, but we are fighters and a very united nation in times of crisis. We are moving forward, renovating, reconstructing and handling the pandemic. Being an agile company, we accommodated and adjusted faster, and we are trying to anticipate the problems, so we had a relatively good year, and for now, 2021 seems promising."
Slovakia
Haz Lighting is an architectural lighting design firm based in East Slovakia. The small team makes a big impact in its region, fighting for the credibility of lighting design as a practice in Slovakia through education and professional practice.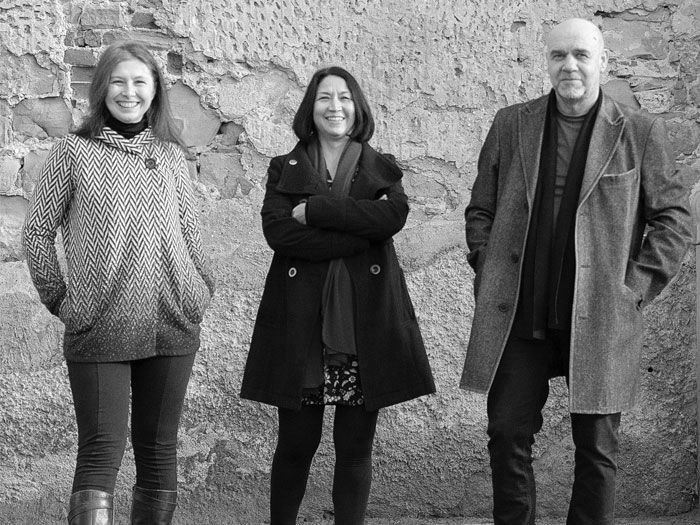 Haz Lighting was first established by architects Laura Murguía Sánchez and Pavel Sabol in Slovakia in 2010. After moving from Barcelona where they had spent 15 years practicing, the duo established Haz Lighting with a focus on light-art and light installations. "Somehow it was the way to spread the word about lighting design, a profession that was not yet well known in the country," explains Sánchez.
In 2011, Sánchez established the subjects Lighting Design and Lighting Basics at the Faculty of Arts at the Technical University of Košice, where she continues to work as a researcher and lecturer. "In these subjects, student participation is actively promoted. It is important to mention that this faculty is quite particular, since it brings together four departments: Architecture, Design, Fine Arts and Intermedia, and History of Arts, giving a very rich mix of ideas year by year," explains Sánchez.
Later in 2013, Lenka Balážová joined the team with multitudes of electrical and lighting experience. The team then created the platform Light Lab, working and living in Prešov, Eastern Slovakia.
"Under this platform we continue cooperating with institutions, non-governmental organisations or entities that need support in the field of lighting design, in the form of workshops and lectures, etc. But our main work focuses on architecture and landscape lighting, participating in the design process appointed by architects," continues Sánchez.
"When we moved to Slovakia we have found a different situation to Barcelona. There was no independent lighting studios or lighting designers that took a holistic approach to their projects. The term 'lighting design industry' has been an unknown notion in the country; it has been developing mainly as a part of electrical planning and focusing on functional and economical strategies rather than complex lighting design projects," she adds.
"Even the role of an architect in the planning process has often been underrated in the past, but there has been a major improvement thanks to the extensive activism of younger architects promoting reflection about urban environment and new customer needs.
"Nowadays, the role of lighting design is still just complementing the overall architectural idea, often times introduced late in the process of the planning and, moreover, we see that lighting planning is being executed by manufacturers or their commercial representatives as a part of business strategies, usually for free. This makes it very attractive for investors, but they do not realise that they are missing other very essential assets, which integral lighting design would introduce.
"Our vision was to put our energy and gained experience to promote the profession in this environment. It has not been easy, but after 10 years we can evaluate it as a very positive evolution. More and more, the projects we are involved in become complex.
"New interior design programmes have been recently implemented in the architecture and design faculties in Slovakia which shows the growing interest in the topic. Also, there are architectural studios dedicating their practice to exploitation of the scope, but their methods have diverse inspiration and so the lighting design depends on the character and outcomes of the whole. Generally, there resonates return to craftmanship and strong inspiration by nature, by its fragmental reinterpretation or mimicking inside our environments."
Sánchez notes in Slovak interiors, lighting is typically used as part of functional objects that establish composition and order and a "visual experience in the space".
"A different path took the application of lighting into wider public architectural works, where it became an integral part of the overall architectural compositions, yet for the most part in the sense of general lighting.
"Slovak lighting design as a profession is developing slowly since the quest for energy efficiency and technology innovations has unequally overshadowed all other important challenges for lighting justification in wider contexts, such as biological and environmental improvements. Yet, also thanks to wide activities, its importance is being reminded not only in the artistic and architectural circles, but also in the technical and public circles.
"Lighting touches so many fields, so there are so many diverse collaborative assignments we get involved in, where we always learn something completely new with excitement, and so we like to stress importance of the coordination with all the professions and people working on the task. Cooperation and collaboration are vital for any development.