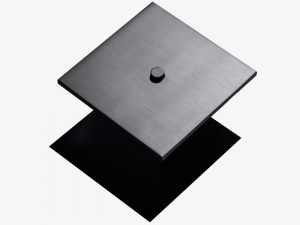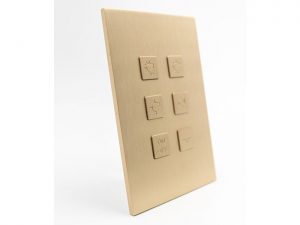 Edges is the most recent collection of switches and sockets presented by Atelier Luxus. Created by Naci Arel, Managing Director of Atelier Luxus, the collection reflects the studio's passion for bringing high-end, sophisticated products to the market.
Designer Arel has a Master's degree in Management Sciences from the University of Liège and another Master's in SME's strategy and innovation from the University of Maastricht.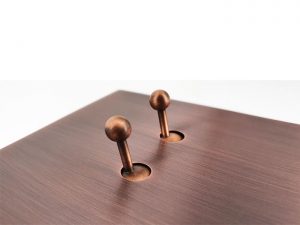 He started his career in the switch and socket field by launching Luxonov in 2009 in collaboration with commercial partners.
Atelier Luxus' passion for beauty and excellence in the art of living gives life to its products. The studio's drive is to create objects that are unique in design and exceptional in execution.
With its exquisite details, solid precious metals and shaping, the quality of Edges is expressed in both its aesthetic and feel, bringing an element of luxury to the hand, combining extraordinary craftsmanship with pure design and rich tones.
For the past 25 years, Atelier Luxus has been conceiving designs for electrical devices for some of the most elegant interiors, with the determination to offer extraordinary, superlative and best solutions, and is constantly striving for the perfect balance of forms.
Each Atelier Luxus product is produced from a single sheet of thick, pure brass and offer almost unlimited possibilities of different patinas.
High-precision techniques and micro-machining are used to create the perfect result in assemblage, details in refinement and unicity.
Imagined for luxury hospitality and high-end properties, the Edges collection expresses the emotional and pure aesthetic of a lifestyle rather than the technology they provide.