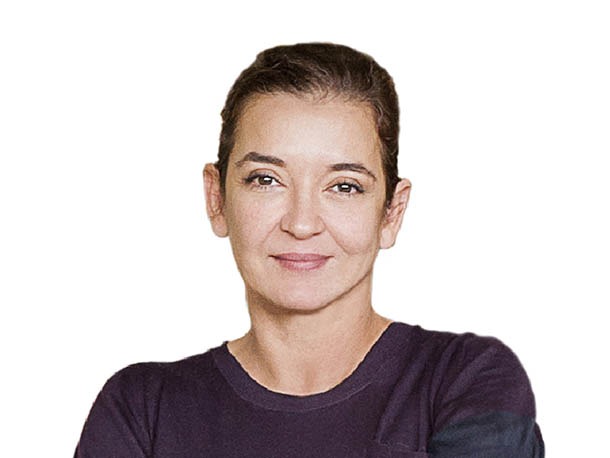 This year's Euroluce saw Elisa Giovannoni's latest collaboration with SLAMP uncovered.
Winner of numerous prizes and competitions, Elisa Giovannoni, born in Pordenone, Italy, is an industrial and interior designer and founding member of Giovannoni Design with partner and husband Stefano.
As well as running courses at the Domus Academy and Polytechnic School of Design in Milan, Giovannoni collaborated with numerous companies such as Alessi, Magis, Millefiori, Bisazza, Veneta Cucine, Bertazzoni, Marzorati Ronchetti, Viceversa, Tubes, Vondom, Maletti group, Haier, Deborah e LG maniglie and Slamp.
At this year's Euroluce, Giovannoni's latest collaboration with Slamp was debuted. Her Liza range of suspension, table and floor lamps sees the poetry of light meet the recollection of crystal lamps. It is a range of luminous presences that extends from the table version with courtesy LED lights to the articulated floor lamps for reading. The unvaried element is the Lentiflex shade that wraps one layer over the other, modelling the suspended pleats in colourful fabric, creating a kaleidoscope effect that floods the surroundings with reflections.
www.stefanogiovannoni.it
www.slamp.it