Established & Sons introduces Aura Light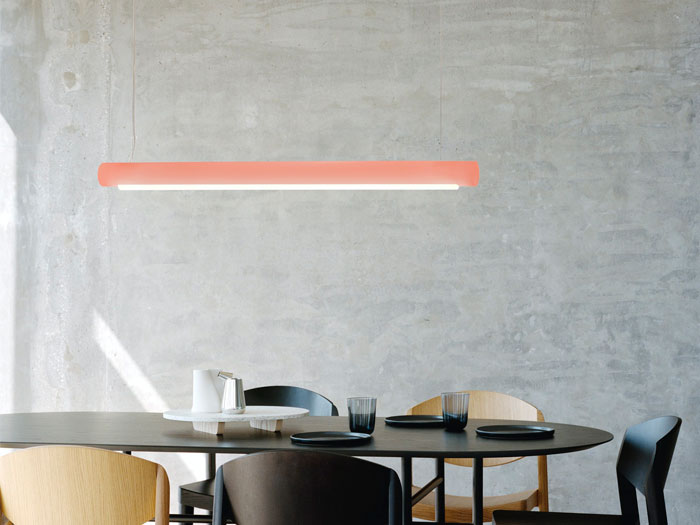 (UK) – Established & Sons introduces AURA LIGHT designed by Sabine Marcelis.
Harnessing Marcelis' expertise in the utilisation of cast translucent materials, the suspended cylindrical bar of the Aura Light can stand alone or work as part of a grouping. Over a metre in length, the design is made from a bio-epoxy resin, formulated using by-products from the agricultural industry.
A replaceable glass LED tube is housed within the coloured resin case, with the light travelling through the material to create a warm glow. This soft ambient light effect is ideal for a home-working environment as well as relaxed living and office spaces.
"My work is currently exclusively available via galleries and this is the first step towards making some lighting available to a wider audience, but in a conscious and sustainable manner," said Sabine Marcelis.