Faro Barcelona – Le Vita Collection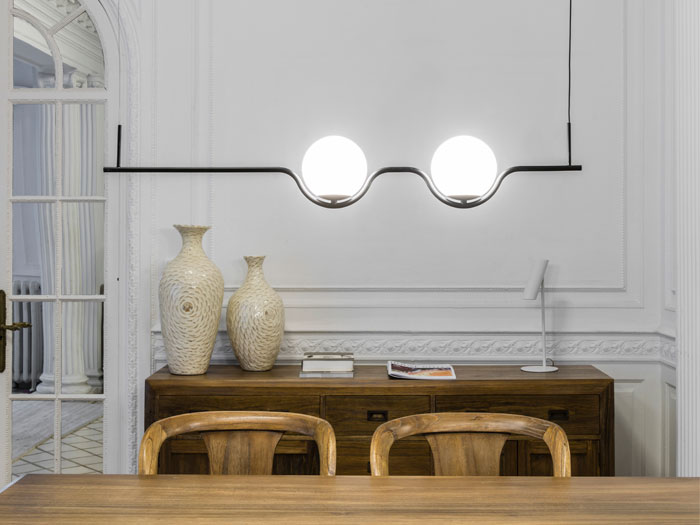 Le Vita is a collection of luminaires designed by Daniel Vila and Esther Pujol from Nahtrang Studio for Faro Barcelona. The weight of light shapes the aluminium structure, transforming it into a soft material that accompanies the opal glass diffuser sphere of light. A memory of the reflection of the moon on the horizon and the gravity that surrounds us.
The simplicity of its design, the softness of its forms and the delicacy of its materials make Le Vita a jewel luminaire that brings elegance and voluptuousness to sophisticated and luxurious spaces as well as to the most modern and contemporary ones.