Flos and Anastassiades to create V&A installation for LDF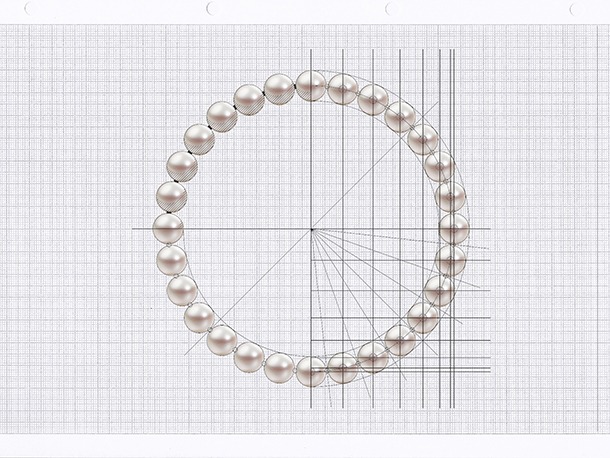 Designer Michael Anastassiades is to  collaborate with Flos to create a lighting installation for the V&A museum during this year's London Design Festival (LDF).  Each year, the museum acts as a notional figurehead venue for the LDF, and often hosts impressive  installations of  iconic temporary installation.
The piece created by Anastassiades and Flos will comprise a ring of mouth-blown opaline spheres and brass. The piece is an appreciation of the pearl diving mermaids of Japan. Ama women have been free diving for 2000 years, harvesting seaweed, turban shells and abalone from beneath the coastal waters. Only equipped with visual acuity, lung capacity and a hunter's instinct, they would dive some 30 feet down in cold water, confronting minus zero conditions at times, and only wearing a loincloth, in search of the goods lying on the Ocean bed.
The Ama women's diligent search for pearls is recorded in the oldest Japanese anthology of poetry, Man'yoshu, and has continued into the twentieth century. The tides of change had gone almost unnoticed in the Ama com- munity until it faded out in the 1960's. The installation is a tribute to the savage beauty of the last Ama women, still diving at the age of 90, as well as to those who were taken away by the twentieth century events within the Japanese archipelago.
Ama will be on display from 13 – 21 September 2014.