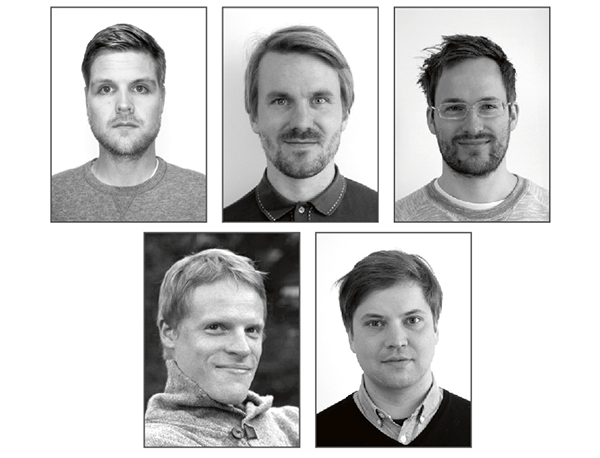 Though officially founded in 2012, the roots of this five-man practice spans back to a time before Facebook and Twitter, when a collective of Helsinki designers and architects came together on an anonymous internet forum to share anarchic, establishment-challenging ideas on the creative process. The Futudesign forum – a name chosen for its irony-inflected daftness – gradually dried up as its denizens drifted on to newly emerging, mainstream social media, but for five 'Futu board' users, the site would prove the springboard for a new studio.
Designer Iikka Airas, architects Auvo Lindroos, Aleksi Niemeläinen and Teemu Seppänen, and interior architect Risto Wikberg, began working together on a series of projects, adopting the Futudesign name from the forum that brought them together. Since then, the young team have applied their skills to a wide range of subjects. "We design cities, buildings, interiors, pop-ups and products," explains Lindroos. "Basically, everything from door handle to city plan."
Decorative lighting pieces form an essential part of their interior designs, helping to weave an appropriate atmosphere for each specific space and, if no appropriate fixture can be found, they are willing and able to design one themselves.