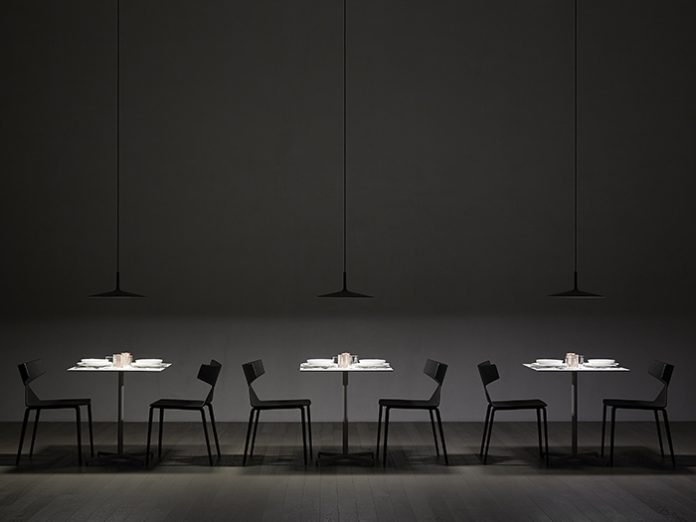 The new Aplomb Large suspension lamp reinvigorates Foscarini's Aplomb collection with a defining new shape in concrete form. The wide, flattened top resembles the galactic silhouette of a UFO, and is fitted with an LED light source that casts a wide beam of light onto the surface underneath.
Aplomb is made by Italian artisans through a craft-based technique of concrete processing. The challenge in producing Aplomb lies in creating the lamp's signature slim form while achieving a thickness and texture of concrete that is not too harsh to the touch. The final result was achieved thanks to the painstaking care and expertise the artisans put into the raw material, which allowed for the creation of a perfectly balanced mixture to be poured into the mold.
Aplomb Large is available in three colours – white, grey and brown, and is versatile in use: placed over a table, a kitchen island or a counter, at home or in commercial settings.