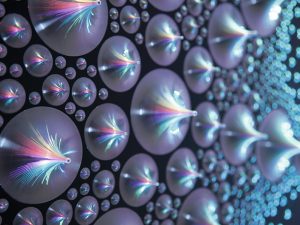 Haberdashery collaborated with photographer Julian Abrams to create the Frequency collection, exploring the relationship between surface, reflection and geometry when carefully programmed LED light is gently modulated through time. Abrams captured unique moments created by each of the sculptures, creating frozen impressions of colour and geometry.
Represented by the Serena Morton Gallery in London, the sculptures all explore lighting principles that can be scaled up into larger bespoke commissions for clients and collectors, as stand alone work, or as larger interventions within the architecture itself in vaulted ceilings and wall recesses.
Haberdashery is launching its new product division at the May Design Series (stand L232), and the team looks forward to showing visitors their roots in light art and light sculpture that have led the company to be a leading studio for exploration in intersection between art, design and technology communicated through light.