Gabriel Scott releases new lighting series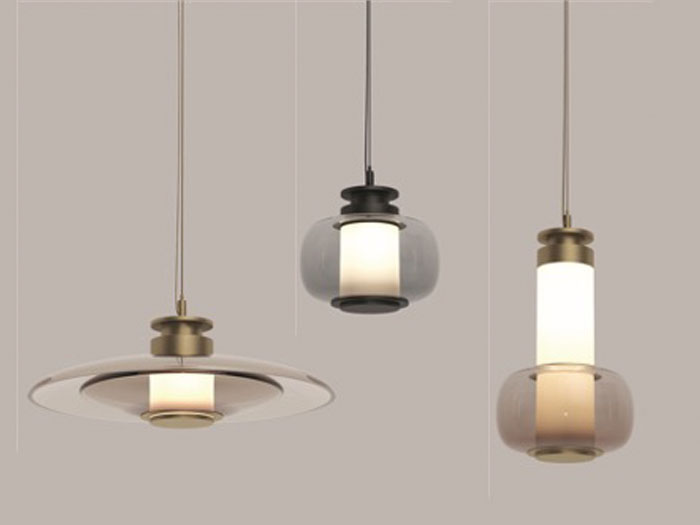 (Canada) – This autumn, Canadian lighting brand, Gabriel Scott, launches a new architectural series derived from the aesthetic of its successful Luna lighting series at Heals Festival of Light.
Iconic London design retailer Heals is nearing its 200th anniversary as a homewares retailer serving the upscale London community. This month, the brand launched the fifth instalment of its highly anticipated Festival of Light event that celebrates the best of international lighting and illumination design.
Luna A is the first release in the new Gabriel Scott product class, named the A-Series by the studio. This introduction of eight new lighting fixtures is based on the coveted design of the existing Luna light, a favourite choice for international architects and designers.  Inspired by a lunar halo, the elegant shapes of mouth-blown glass reference the moon's diffused light and soft glow.
This allusive play of light is rendered through a coordinated stacking of glass forms blown by master artisans in various gradients of coloured glass. In keeping with the tradition of exquisite craftsmanship, for which the studio is known, Luna A paves the way for an innovative approach to accessible luxury.
Bold and striking in its design, the new range continues Gabriel Scott's signature geometric, modular and strong architectural lines, which combine delicate coloured glass with metal hardware. Warm copper, espresso, grey and variations of rose glass play beautifully with customised metallic elements, and are accented with natural marble in some designs. Founder and Principal Designer Scott Richler distilled the most beautiful elements of his iconic Luna design into this cost effective new range.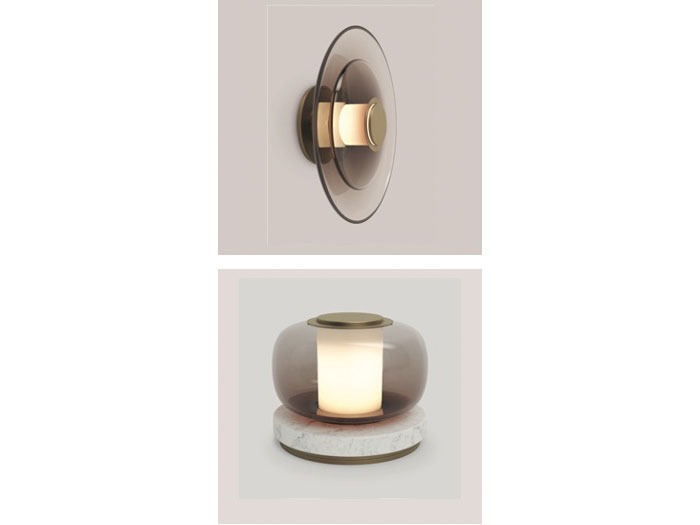 The collection has been produced to satisfy the demand for a more affordable range of architectural lighting products, which can be specified more easily throughout residential projects, restaurants and hotels.
The new Luna A-Series will incorporate three different sconce designs (from £600), a marble-based table lamp (from £834), and two pendant designs (from £654). Options include black, brass or bronze hardware, and smoked or bronze glass.
Despite the lower price points, each piece will be hand-assembled in Gabriel Scott's Montreal studio and the glass components hand-blown by its talented glass blower who lives and works in Quebec's countryside in Canada.
"Hotels often specify our lighting fixtures but it might be a large-scale signature piece for a lobby or reception area. This new series can be featured in corridors or hotel rooms and of course, can be used in residential projects too. They make a statement in whatever space they might find themselves," says Scott Richler.
The Heals Festival of Light has now ended, but the products are still available for purchase.