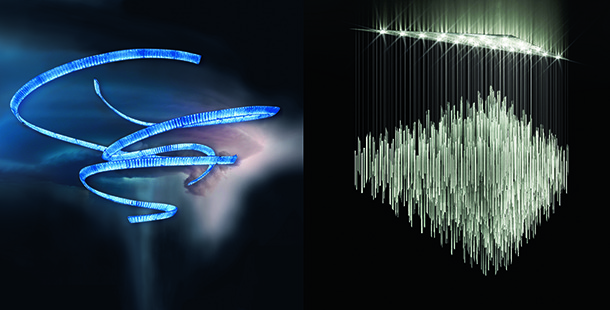 Sleep, Europe's leading hotel design and development event comprising an Exhibition, Conference, Round Tables and Sleep Hotel, the built room-set challenge which this year taps into the Pop Art zeitgeist – returns this November.  This eagerly awaited highlight in the annual calendars of designers, architects, owners and operators is probably never more anticipated than this year; not least for its exploration of the latest developments in lighting design it is promising.
Contemporary lighting will be under the spotlight at the Sleep Conference in a session moderated by Kevin Theobald of GIA Equation on Wednesday 20th November at 12:50pm, where he will be joined by lighting design experts Paul Nulty, Johannes Torpe and Paul Traynor to explore how technology and creativity are driving forward inspirational lighting design in hospitality environments.
The exhibition sees lighting manufacturers from across the UK and Europe revealing new product ranges.  Well-known names this year include Astro Lighting, Baulmann Leuchten, Heathfield & Company, Leucos Group and Vaughan Ltd. Will Chelsom, director of lighting specialist Chelsom, and a Sleep exhibitor for the past seven years sums up its appeal: "Sleep has a great reputation amongst our client base and you can always rely on top quality people from within the industry attending. It's very aesthetically attractive and there are always some new and inspirational products on display."  Amongst first time exhibitors are Decode London, who will be showcasing their uber-contemporary lights as part of a Newcomers Gallery within the exhibition.
Two striking lighting installations are set to create visual drama in the Sleep arena – Lasvit's Bamboo in hand-blown crystal glass tubes exquisitely sculpted to suggest woody bamboo stems will preside over the main entrance, while Preciosa Lighting has designed a breathtaking piece which will 'float' above the main hall. Hurricane of Inspiration combines 4,000 crystals with RGB LED lighting to create a 38-metre spiralling form.
A late night opening until 8pm on 20th November with complimentary drinks available throughout the exhibition hall and at the Sleep Hotel Bar will serve to heighten even further the networking opportunities for everyone, participants and visitors alike.
For full exhibition and conference details and information on how to register, visit the Sleep website.
SLEEP AT A GLANCE:
• The European Hotel Design Awards dinner – Tuesday 19th November, Park Plaza, Westminster Bridge, London.
• Sleep exhibition, conference and Sleep Hotel – Wednesday 20th & Thursday 21st November, Business Design Centre Islington, London N1. Open from 10am-8pm on the 20th and 10am-6pm on 21st Nov. Pre-register for a complimentary ticket at www.thesleepevent.com.
• Sleep Hotel Award 2013 – 7.00 pm Wednesday 20th November at the Business Design Centre