Glass is Tomorrow exhibition visits Sweden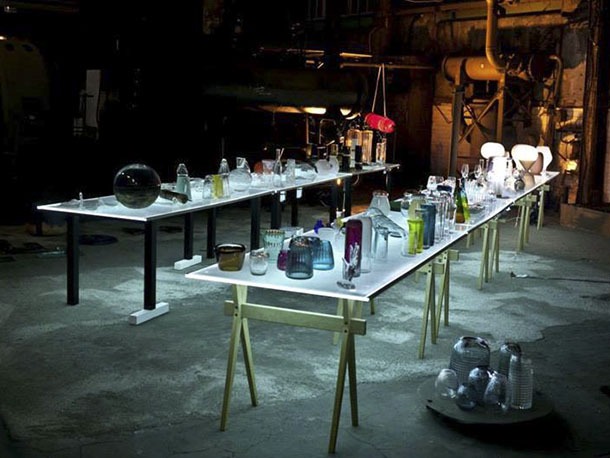 (Sweden) – Nationalmuseum Design Stockholm to host fourth exhibition of Glass is Tomorrow – running until 23 August – following appearances at Istanbul Design Biennial, Biennale International Design Saint-Etienne and Milan Design Week, with Nude Glass.
The exhibition will feature a selection of pieces from six workshops presented thematically with around 300 glass prototypes from over 60 designers and glassblowers from around Europe, including British designer Benjamin Hubert. Hubert also featured in our latest issue with regards to his involvement in Glass is Tomorrow during Milan Design Week.
The exhibition has also been expanded to include unique pieces by ten Stockholm-based glass designers who have a connection to the city: Esmé Alexander, Anna Berglund, Frida Fjellman, Ulla Forsell, Gunilla Kihlgren, Simon Klenell, Matilda Kästel, Sara Lundkvist, Fredrik Nielsen and Karin Törnell.