Great Northern hosts lighting design talks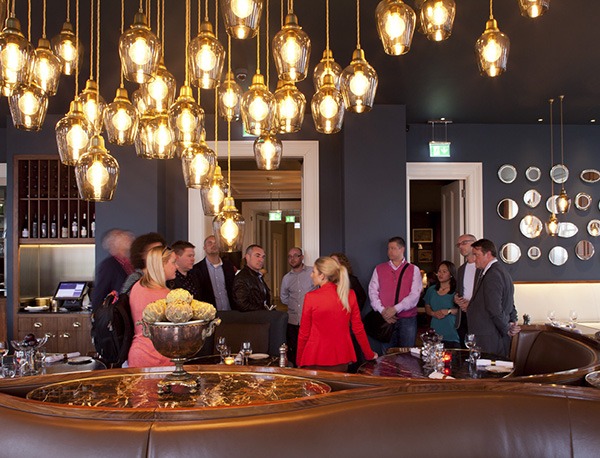 The Great Northern Hotel in London provided the location for a series of tours, demonstrating the various elements of good lighting design from the light source technology used through to the final decorative finish.
Firefly Lighting Design, Xicato and Lucifer Lighting hosted the tours in association with the Restaurant & Bar Design Awards showcasing the hotel's many outstandingly lit and award winning interior spaces.
Peter Veale (Firefly), Roger Sexton (Xicato) and Claire Gleed (Lucifer Lighting) led guests around the hotel and showcased their respective expertises. Veale discussed the lighting's position and specification, while Sexton compared Xicato's LED modules to Halogen and other LED technologies through demonstrations. Ultimately, all partners showed their efforts met the design brief – and created outstanding lighting results.
www.xicato.com
www.luciferlighting.com
www.fireflylightingdesign.com