Greek Ceramix Contemporary present lighting exhibition
(Greece) – Greek Ceramix Contemporary presents an exhibition titled Ceramic Design Vol. 2, FOS, from 2 March – 2 April at Mon Coin Studio.
Greek Ceramix Contemporary aims to promote the work of Greek or Greece-based ceramic artists and designers. This second exhibition on contemporary ceramic design presents artworks from Greek ceramicists and designers with their inspiration on light. Approximately 50 ceramic artists and designers from all over Greece were been invited to give their perspectives on lighting, expressing the dialogue between utility and design in the form of lamps and candle holders. They were invited to play with the shape and functionality, colour and texture, that combines materials and techniques with a traditional and/or contemporary aesthetic. At the same time, they were asked to capture in their work a sustainable approach to design and highlight natural raw materials familiar to people.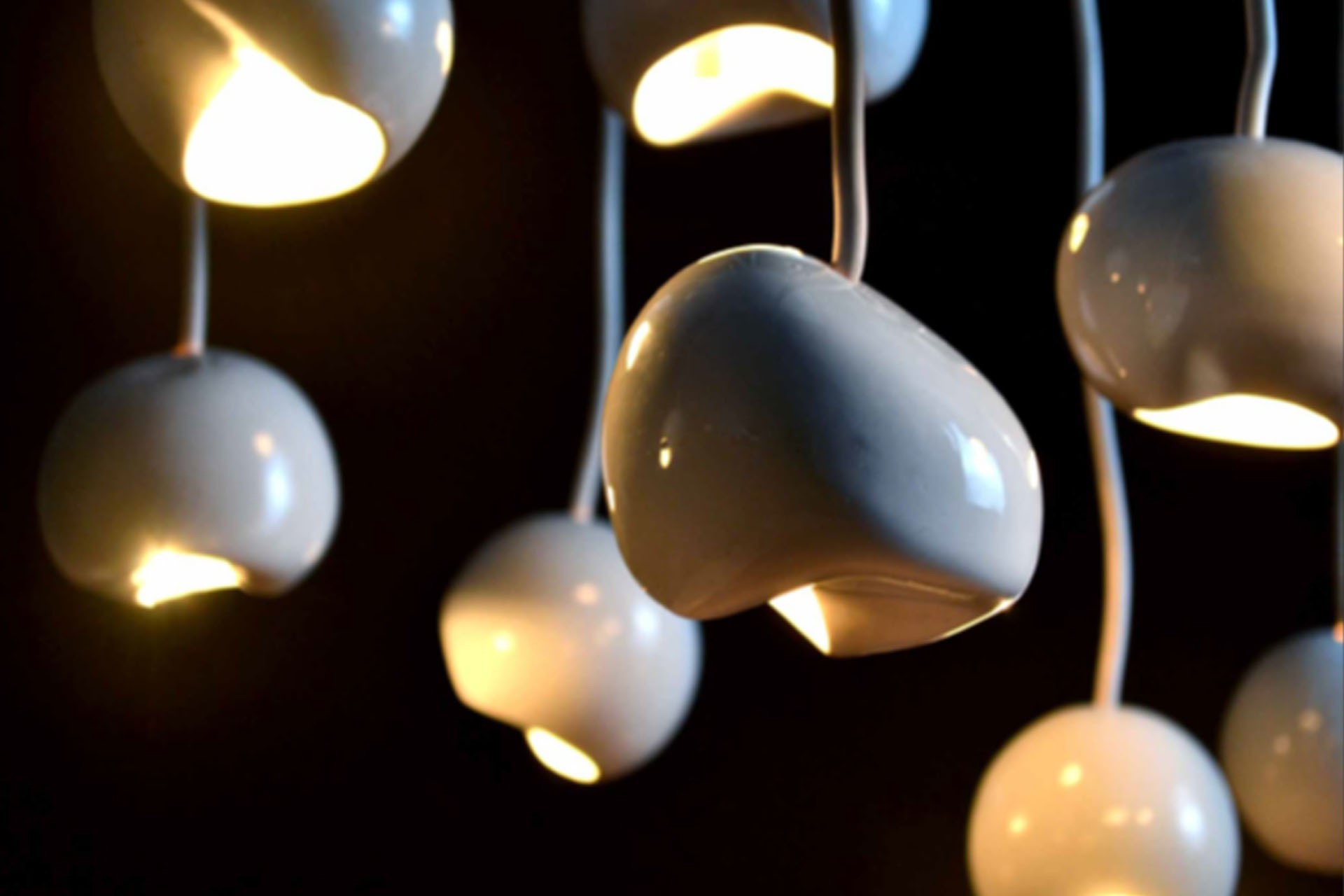 Keramiko design vol.2, FOS presents functional, decorative, traditional and contemporary artworks. Being presented are ceramic wall, table, floor or ceiling lamps, oil lamps and candle holders. The exhibition FOS will take place at Mon Coin Studio, in the heart of the historical centre of Athens, in Monastiraki. The space was created by Eleonore Trenado-Finetis, herself being a ceramic artist, to house works by contemporary Greek ceramists, as well as thematic exhibitions like this one.