HIX a success at BDC, London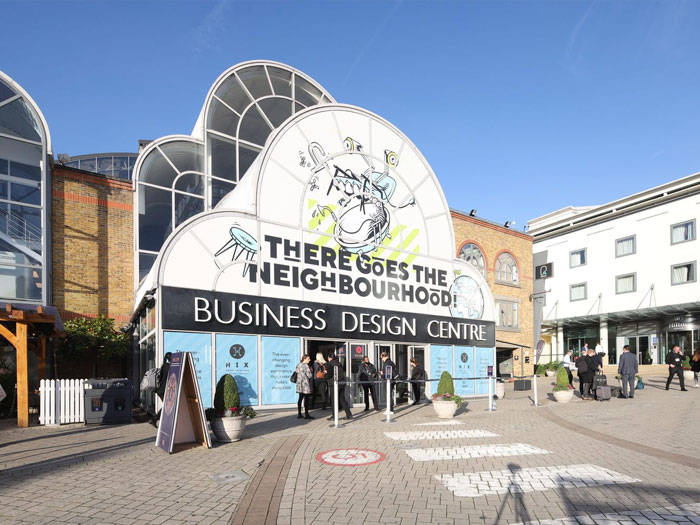 HIX, one of the leading shows for hotel interiors, completed a successful event at the Business Design Centre in London this November. Here are some of darc's lighting highlights from the show.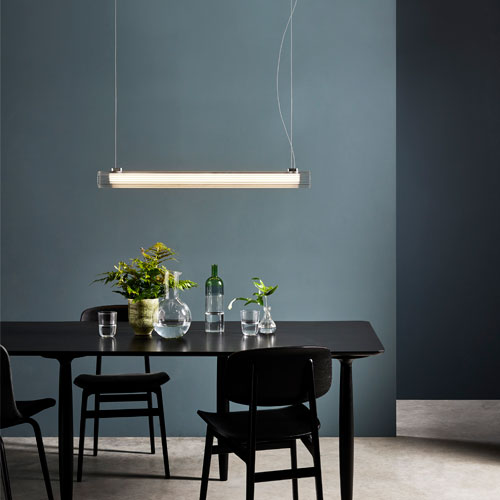 Atro Lighting – io pendant
Part of Astro's latest Capsule Collection, the io Pendant uses the unique production process of gravity-fed glass extrusion, extruding delicate glass downwards, to create a perfectly ribbed cylindrical form pendant. The design, imagined by their Senior Designer Riley Sanders, takes inspiration from the fluted detailing of ancient Greek pillars. The luminaire's components are discreetly hidden, ensuring the handcrafted glass remains the focus, as light subtly reflects and refracts to add a true sense of luxury to any interior space.
Franklite – Kasteel
The Kasteel range is so unique with its twisted metalwork arms. These dark, antique bronze fittings with brushed brass candle tubes consists of 2 and 3 light wall brackets along with larger 5, 8 and 15 light fittings. The 4 light fitting is supplied with a chain suspension which can easily be converted to a flush fitting suitable for low ceilings.