Holiday Inn Wembley chooses Kolarz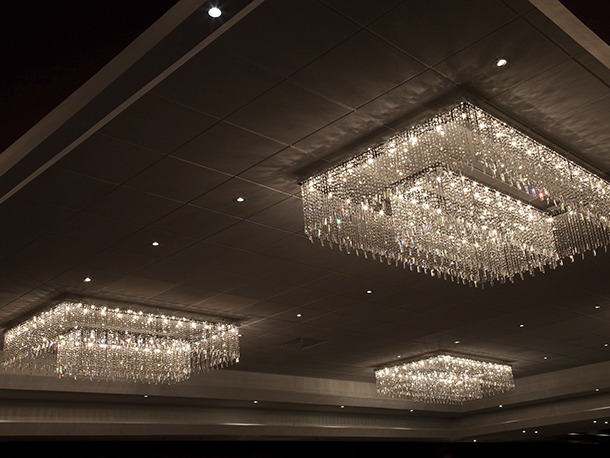 (UK) – Kolarz installs specially commissioned crystal lights in newly refurbished banqueting suite at Holiday Inn Hotel, Wembley.
Made from the finest Kolarz crystals, these bespoke lights create a stunning feature in this beautiful room, which features four large rectangular lights, with double rows of oblong and round crystals.
Kolarz also installed recessed LED lights around the perimeter of the room, which can change colour to coordinate with the décor and theme of the function to add ambiance and drama.
"The lights bring glamour and atmosphere, adding wow factor to any event held here," said Kristina Griffith, Managing Director of Kolarz UK. "The four large lights really stand out and when the room is dressed for a function the overall effect is stunning."
The lights were specially designed and produced at the Kolarz Italian factory and as well as the four large ceiling lights bespoke chrome framed crystal wall lights were installed in the banqueting suite.