Home office lighting – Nulty's guide
Ellie Coombs, Managing Director, Nulty provides insight into lighting solutions for a home office.
"With many of us having found ourselves unexpectedly working from home, there's been little time to consider our lighting set-up. But as we're trying hard to settle into the rhythm of things, we're starting to realise what does and doesn't work in our hastily thrown together 'home office' arrangements. Whether it be a dedicated home office or makeshift-working environment, lighting can have a massive impact on our productivity, health and wellbeing – words we use a great deal, but which carry a lot more meaning at the moment."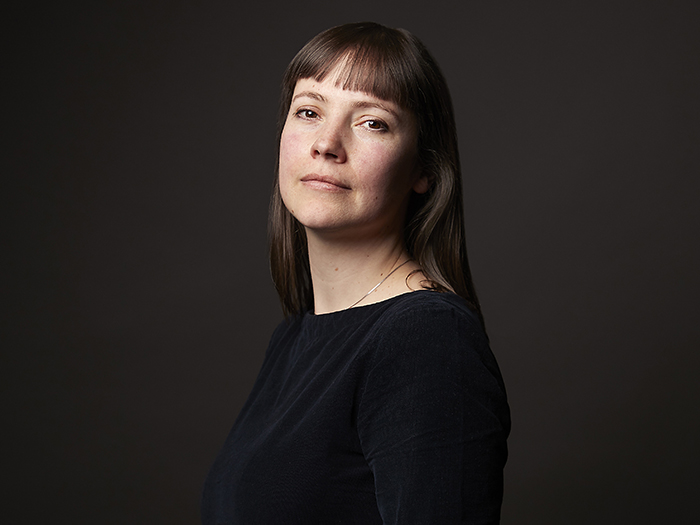 Daylight
"If you can, position your desk in front of a window – this will be, by far, the most positive thing you can do. Not only can daylight provide many benefits that artificial light can't, the view out, however minimal, and connection to the outside world will help keep your spirits up. If you can't actually sit by a window, then try and choose a space that has good access to daylight. If nothing else, this will help minimise the amount of artificial light you need (and keep down those rising electricity bills)."
Lighting for You
"Unfortunately, we don't all have the luxury of a dedicated study in our homes; most of us are tucked into a makeshift space in the corner of our bedrooms, living rooms or even landings, and as such the overhead lighting is unlikely to be suitable. It will probably be positioned behind you and cast shadows on your work area. If it's suspended, then you may struggle with glare and reflections on your computer screen and the light levels it provides may not be sufficient – especially if you've limited access to daylight or it's an overcast day.
The simplest solution? A trusty task light. It doesn't specifically need to be an office one; a bedside lamp will work, as long as it provides enough light. If you're short on desk space, consider a wall or floor mounted light or one with a clip that you can attach to a shelf or piece of furniture (see Original BTC's range of clip-on lights). If you're short on plug sockets, try one with a USB connection that will run off your computer (see the Anglepoise 90 Mini Mini light). The added advantage of a task light is that it's easy to move if you want to pack away your desk when you're not working… because let's not forget, it's important to reclaim your home when you've finished working for the day. Whatever you use, take a bit of time to get it positioned correctly so that it casts a uniform light across your work surface and doesn't create any discomfort or glare."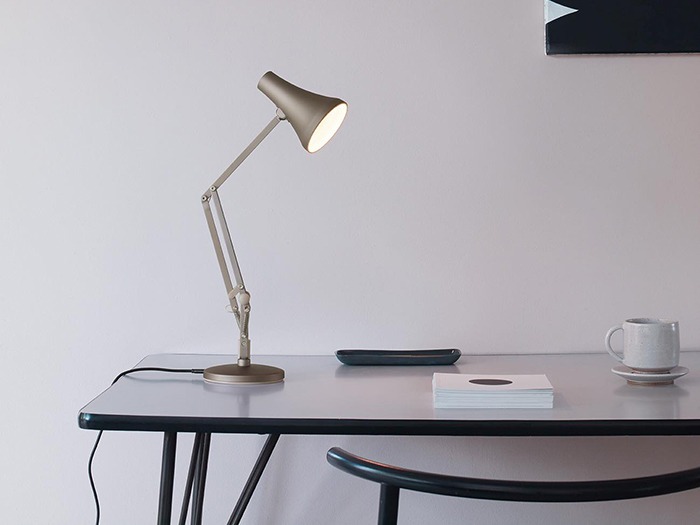 Lighting for Others
"There are a surprising number of things you need to consider when doing video conferences from home. Lighting can really impact how clearly you can communicate in a VC meeting, because a bad lighting set-up can cause a lot of visual distraction. So, how do you achieve a good lighting set-up? It's all about balancing the layers of light…
Avoid having a window or direct view of a light source behind you, as the contrast will be too much for the camera to handle. Try and choose a backdrop that's light in colour and introduce some general soft ambient light onto it – this is where the overhead lighting in the room will be of help. Now you have the backdrop sorted, you need to think about the foreground. Try to avoid lighting yourself from above or below as it's unflattering.
If you're facing a window, then the daylight should render your face perfectly – if not then that trusty task light can be adjusted to light your face. To get the best effect, you ideally want two light sources (one of which can be your task light), positioned either side of your screen – this will help to minimise unsightly shadowing.
If you think you look a bit washed out, you may need to change the lamp for one with a higher Colour Rendering Index, for example >CRI80. CRI is the ability of a light source to show the true colour of an object, or person in this case – the higher the number the better the colour rendering. Also, try and make sure all of the light sources you're using have the same colour temperature (this is how warm or cool a light source appears – the lower the number the warmer the light) for consistency – typically residential lighting uses a warm light at around 2700K, while office lighting is generally a bit cooler at around 3000-4000K.
And lastly, take some time to play around with the lights you have to find the right combination and position. If you're adjusting your task light, then consider using a bit of tape to mark the position so you can quickly and easily switch positions when someone calls you."