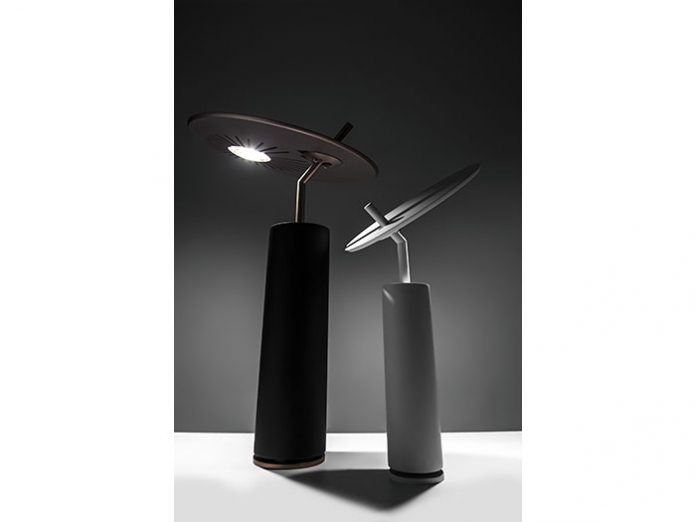 A flat aluminium disc, is characterised by a rounded profile along the entire perimeter of this light .
The Lua collection consists of wall lamps, single and double suspension, floor and table lamps.
The finish is available in different colours and texture: copper, silver and gold variants that can be glossy or satin.