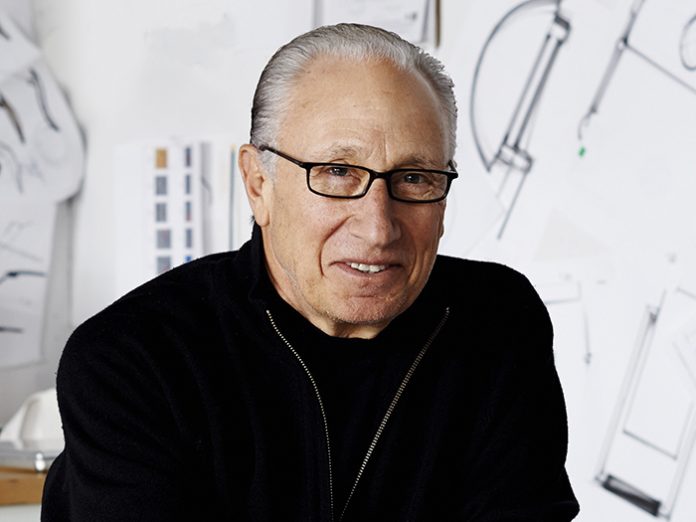 Lighting designer Robert Sonneman has 50 years experience working across various hospitality environments. Here, he shares his thoughts on what makes ideal lighting for hotels.
"Today's hotel guests are seeking a transformative experience during their stay that relieves them from their daily pressures and invites them to relax in an indulgent and comforting place. A hotel offers the opportunity to explore scale in the pursuit of grandeur and excite the notion of fantasy. It builds anticipation of the experience and transports one to a different reality of service and indulgence.
Lighting is a critical component of setting the environment for the objective of the moment and the overall perception of the property. Colour, texture, location, utility and activity are perceived by the tone, quality and colour of the light that guests encounter. Ultimately, we see what we light; so our mood is reflected in our perception of the space.
Unlike transient properties, we experience our homes as a place to conduct our daily lives. In our homes, lighting is often more about domestic activities than it is about mood and ambience. Home activities can be utilitarian, entertaining and relaxing; therefore, the lighting should be capable of adjustment to serve varied circumstances.
For the high-end hotel, lighting can set the overall tone of drama and /or luxury, or it can create the businesslike atmosphere of a men's club. It can be the focal point of a space, the jewellery in the room.
Hospitality environments exist to provide a range of services to guests often using the same spaces for different activities. Public spaces, bars, lobbies and restaurants are often used for casual gatherings, receptions and events, but not always at the same time of day or for like-minded guests. The challenge is to create ambience and moods that are right for the activity, and a luxury hospitality space can accomplish multi-use lighting by managed systems of changeable colour, quality and intensity.
Application is critical to the success and relevance of a lighting design. My team and I work with architects and designers to realise their aesthetic vision while achieving the intended utility of the space. Bringing a new or interesting approach to each design objective is made more challenging by the need to avoid contrivance. There is a balance between restraint and excess, and the goal is to do things better, that work well.
Often the designer's vision needs assistance to achieve the functional requirements. In addition, we need to consider the supplemental lighting and its impact on the effectiveness of the decorative architectural lighting. Lighting is one critical element of many that has to fulfill the utility of its application.
Technology has continued to open new opportunities for these applications. I strive to push the boundaries of innovation to achieve the perfect balance between art and technology. For me, this is the dawn of the place I always wanted to be in creatively because technology has burst open the possibilities of imagination. Integration is the key to the evolution of lighting science. No longer generated by burning fuel or filaments, lighting is provided by exciting electronic signals to produce luminous energy.
LEDs can be programmed and controlled to provide the perfect mood of illumination to ideally accommodate the time of day, weather, or a special event, creating a memorable experience of luxury. Lighting systems can also respond to occupancy and time of day, or be set in synchronous harmony to music or levels of conversation and noise. Varying the lighting for different utilities can determine the mood and serve to invite lingering or excite exodus.
My focus today is on using the latest technologies to innovate new directions for modern lighting. The Sonneman – A Way of Light brand commitment is rooted in the principle of form from function, and speaks to the belief that good design works well. In 2017, we introduced new collections of pendants, sconces, lighting system components and luminaires, and outdoor LEDs. For the hospitality segment, many of our lighting designs are ideally suited to deliver the perfect mix of sophisticated design and illumination to upscale environments.
For example, Champagne Bubbles, which can be hung singly over a bar or in clusters over a lobby seating area, offer a majestic appeal to an upscale hospitality space. Also introduced this year, the Waveforms family of pendants can be hung in various sizes and lengths to add a dramatic ebb and flow feel to a lounge or restaurant.
Our Suspenders structural LED system was also expanded this year with new luminaires, configuration possibilities, and lighting functionality. This delicately scaled, modular lighting system offers endless possibilities for design configuration and illumination for high-end hotels. Suspended in a lobby, event or meeting room, or over a bar, Suspenders can be intricately scaled – horizontally and vertically –  to provide simple, yet dramatic luxury to any setting. Created to serve both decorative and functional purposes, the foundational system provides the ability to add focused light or the soft glow of indirect illumination to any application.
For outdoor spaces, innovations in exterior decorative lighting are also being driven by the latest LED technologies. Recent advances offer the power, efficiency, and colour variability to illuminate and set the mood and tone of luxury hotel's entries, walkways and open-air spaces.
Built into paths, pavings, walls, under eaves, doorways, and planted areas, LED exterior systems set programmable illumination for the party at the pool, weddings or the night time vista of the grounds. Controllability and infinite possibilities for integration into the buildings and site conditions create opportunities to paint the landscape with fantasy creating illumination.
When designing lighting products, I avoid trends as guides to inspiration, seeing design as style, not fashion. Fashion is six months, and style is 10 years. I don't try to be different for its own sake. I like the luxury of a clean space and the grandeur of scale. I like simplicity, but enjoy the comfort of well-designed and well-placed seating and surfaces with contextual points of interest. I like being engaged with the energy of people in an exciting and stimulating experience, and high-end hotels provide that opportunity for engagement.
As an architectural practitioner and industrial designer, no single area has absorbed my ongoing curiosity as much as my 50-year pursuit in lighting innovation. LED has changed our universe because it has empowered us to imagine and create design in the context of a new scale and with new form factors. Freed from the limitations imposed by the heat and size of conventional filament burning sources, advancements in technology are providing the opportunity to reimagine illumination in innovative new ways. As a modernist with a thirst to do more, I am thrilled to always be engaged and seeking what's next."