Innermost celebrates Asteroid success story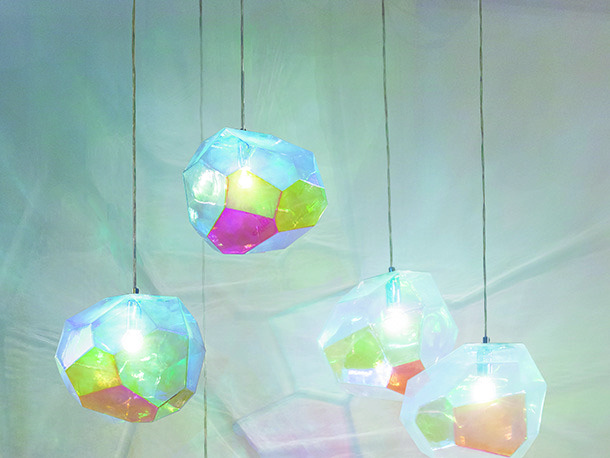 (UK) – A decade of success for Innermost with designer Koray Ozgen's Asteroid light.
Introduced at 2005's 100% Design event in London, it is based on a unique geometrical form. No two of Asteroid's 24 individual faces are identical, and no two of its edge lengths neither. In clusters, this generates the illusion of many different shapes, when there is only one.
In celebration innermost presents the Asteriod Petrol pendant light, which is dipped in an iridescent majesty.
Ozgen's Asteroid first began life as a white porcelain vase, which could be rested on any of its faces for a customisable decorative arrangement. Ozgen Design Studios collaboration with Innermost saw this concept take on beautiful life as a light fixture, with the positionable feature retained in the table lamps.
Asteroid is available in clear or petrol coloured glass or in white plastic, which is suitable for outdoor use.