Innermost Plus launches Clava Dine Wood from Umage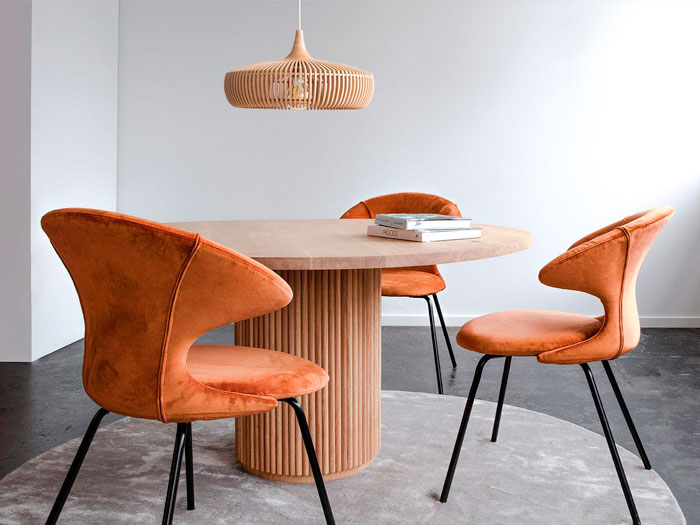 (Denmark) – Innermost Plus adds Umage lighting collection to its portfolio.
Beautiful Danish design meets affordability, with this sculptural design piece from Umage (pronounced ooh-may), a Danish word meaning 'making an effort'.
Clava Dine Wood creates a playful flash of light on the walls in the surrounding space. Craftmanship and precision create a beautiful pattern that can be admired from all angles, on the inside as well as on the outside of the lampshade.
Available in oak, dark oak and black, the wooden lamellae are made from laser cut ash and oak veneer with a solid oak top.
Innermost Plus co-founder Steve Jones comments: "The Umage brand combines aesthetics, simplicity and functionality with thoughtful craftmanship and environmental care. The result is exquisite designs with a sustainable edge. We're really excited to be working with the team and introducing their beautiful products to our customers."
Innermost Plus now stocks the full range of Umage products from its distribution centre and factory in Telford, ensuring fast delivery and local support for clients.
Brett Day, head of retail, Europe/Oceania/Middle East for Umage, says: "We want to ensure we have the best representation and support for Umage in the UK and Innermost Plus is the perfect partner for us. We are excited to be taking this new path together."