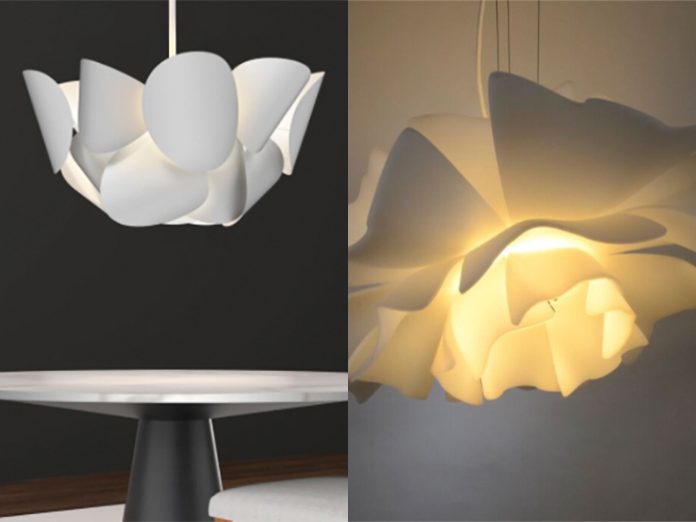 (US) – This season's soft, organic shapes push a number of new floral-inspired pendants to the forefront
The Lotus pendant from Sonneman – A Way of Light features white, curved forms, arrayed in suspension that directs bright light up, down, and through the spaces between the petals, producing soft luminous reflections and a radiant glow.
"In our pursuit of technology-driven design, we took functional decorative to a fresh aesthetic with new forms and materials," designer Robert Sonneman explains.
The satin white Lotus pendant incorporates the latest LED technology but is also compatible with traditional incandescent lamps.
Another spring inspired release comes from Love Me Not, designed by artist Pascale Girardin and Brooklyn-based design studio Juniper. Challenging traditional floral motifs popular in residential design, it takes on an organic shape that draws from childhood memories of idly picking petals off of daisies.
A thoughtful re-imagining of springs go-to floral trend, Love Me Not can be applied to traditional or minimalist design schemes.
Strikingly elegant in form and finish, both the Lotus and Love Me Not pendants are the perfect finishing touch for any residential, hospitality or commercial space.
Left: Lotus pendant. Right: Love Me Not.