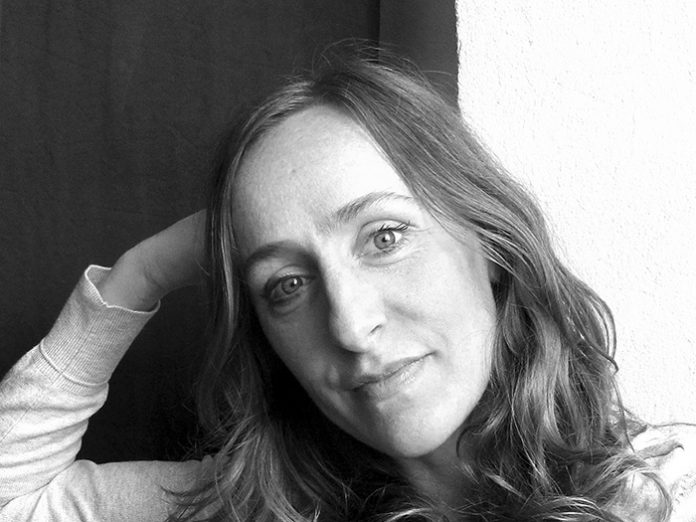 Remembered through a drab and desolate filter, East Berlin has never been known to nurture the creative heart. German designer Jette Scheib started out on the East side, born in 1977 in a small pocket of artistry nestled deep within the regime. Scheib's mother is a costume and stage designer and her father Hans Scheib an artist, now internationally renowned for his stylised, sculptural works.
darc magazine's Femke Gow talks to Scheib about all things inspiring and enticing along her journey into the world of light, from how she entered the world of design to how she has now found herself designing for Innermost.
When did you first realise you wanted a career in design?
My mother was always building stage models for theatre plays and my father was always working with wood, graphics, and drawing a lot. We really didn't have much money, so I had to be creative. I had a Barbie doll, and she needed clothes and a house, so for me, that was the fun part. My mother would make clothes for my doll, and I could make things for her out of whatever materials I could find around the house. For me, the playing was the making. I think that's where it began, in East Berlin. We left for the West in 1984, five years before the wall came down.
What kind of jobs did you have before entering the world of design?
Well, after a disastrous stint working as a waitress, I worked in a felt design shop. I later taught at the Berlin University of Arts as an artistic co-worker under my old professor. It was really great and interesting to work with students, with all of this creative potential looking for the right direction to express itself. They learned from our experience but I also learned a lot from them.
Who were your main influences starting out?
That would probably be my parents. I used to go to the zoo with my dad to watch and draw animals. Later I wanted to become an artist myself. This was difficult though because people could see the influence of my father in my drawings or sculptures. I didn't want to always be in the shadow of my father, so I had to find a different way to live my creativity. I applied to study design.
Aside from roots, everything has an influence on the creative process. You grab things with your senses and it keeps working on your brain without you even knowing. I also love scrolling through Pinterest. You can really get into a mood and it's like taking a walk through a design world.
I am in love with designs, not designers. For example, Arik Levy's Wire Flow is one of those magical designs for me. It's a lampshade created out of technical supplies. It's graphically strong, and he really made something out of nothing, and that is just…wow!
So what is it about lighting that appeals to you from a design perspective?
Light itself is fascinating. You can have the nicest furniture, the softest couch, but if the light is not right, if it is not presented in the right light, then you won't sit comfortably. Light makes a room; the shade around the light, how it is presented, the material that shines through it. Light brings a room together.
Do you have a signature style?
I like to question the order of things; take a look at clichés and habits. This is what I also intended to do with the Membrane for Innermost. Usually there is a fragile lamp a shade to protect it. With the Membrane, the shade is independent, a fragile being that is attacked by three lamps that conquer the shade. I wanted to give both parts a different character and part to play, so the typical order of a lamp is reversed. I've also heard that people think it looks a bit like fertilisation … so you can also see it like that if you want. Light is life and without light, there is no life.
Tell me a bit about one of your most notable projects.
During the last few years I have been designing mostly for gift and home accessory companies, so I am quite new to the world of lighting design, even though I have always been fascinated by it.
One of my most notable projects besides the Membrane is probably the "wine light", which I designed for a German homeware company called sidebyside. It is a tea light holder made out of a wine bottle top with a wooden base. That was one of my first successful experiences working with light, and still is a very successful product.
The Membrane is your first big lighting project. How did your collaboration with Innermost come about?
We met at a trade fair years ago, when I was still doing collaborative designs with a friend. I had recently made a lamp out of lasercut pp-foil that buyers could put together themselves, but that wasn't very popular… apparently people want to open their products to find a finished piece.
So at the time I was talking to Steve Jones from Innermost, who is a really great guy and I knew I wanted to work with him at some point. So I approached him with my idea for the Membrane and he liked it.
What I really liked about working with Innermost is that they are simply in love with good ideas. They dare to not only work with the big names; they trust their own judgement in designs and they believe in smart, thoughtful creativity.
The Membrane presented a challenge and it took quite a while with physical glass blowing, which I have no experience in, and a lot of trial and error from all of us. The glass 'egg' looked a bit wobbly in the beginning but we all communicated a lot and it gradually became more and more rotund. Innermost did a really great job with product development.
Designers can have really great ideas but when put in the wrong hands, it can turn out so horrible. But this didn't happen with Innermost – it was a really collaborative and communicative effort. They took this project very seriously and every technical and aesthetic detail was well thought out and elaborated.
As you're new to the world of lighting deisgn, what kind of trends are you seeing  and where do you see things going?
I see a lot of geometric shapes in bright colours, wire construction and traditional materials; metal, glass, stone, wood – these materials have honesty, and wealth. It is like a more colourful Bauhaus style of 20th century modernism that brought creativity and the beauty of manufacturing together.
Of course for every movement there is an opposite movement, so I think organic shapes and softer materials will have a come back too. It has already started with the whole Macramé hype of knitting combined with industrial styles.
Any idea what we can expect to see from you next, Jette?
If only I knew! Membrane was exciting and it made me hungry for more. I'm curious what life will bring me, where it takes me and what I will produce. It has given my work a new focus and puts me in a new light, which is great.