Karim Rashid to present and DJ at May Design Series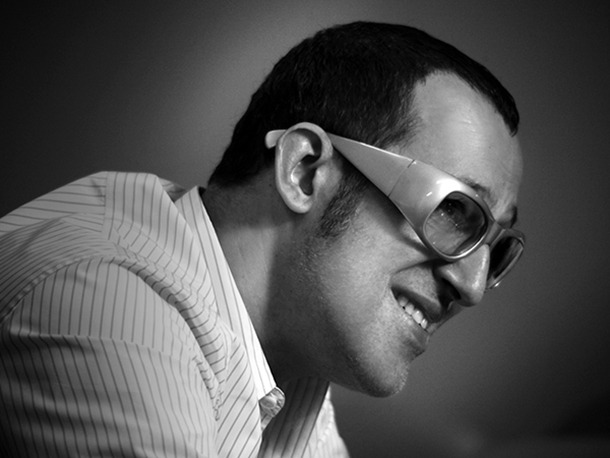 Karim Rashid, one of the most prolific designers of his generation, will be taking centre stage at this year's May Design Series, taking place from 19-21 May 2013 at ExCeL London.
An epic career spanning over 20 years, Rashid has already celebrated a huge amount of success including over 3000 designs in production, over 300 awards and numerous projects undertaken on a global basis, Karim is a design industry legend. His aim to speak about the idea that design shapes our daily lives and our future will be at the heart of his talk as part of the Conversation Series during the show. Rashid's session will discuss how the move from analog to digital has changed our material world and how design will inform, and social behaviours, will change.
Rashid has worked with beautiful and contemporary brands across every sector including Artemide, Axo Light, BoConcept, Cappellini, Dupont, Herman Miller, Magis, Scavolini and Zanotta amongst others, but has also worked on restaurant, hotels and museum projects including the Centre Pompidou in Paris and the Museum of Modern Art in New York.
However, Rashid's talents do not end there. He also has a great love of music and is a DJ in his spare time. On Monday 20th May, the event is open until 8pm and during this late night opening Rashid will provide musical entertainment during the final hours of the show.
Musicity will also be entertaining visitors during the Monday evening. Musicity commission recording artists to compose original music in response to an aspect of the city that inspires them. They will be hosting a talk on how sonic design can be used to transform interaction with a building or interior, and will then lead on to DJ and host live performances demonstrating their inspirational music. They will also compose a unique piece of music, inspired by the show that will be available to download during the event.
Andy Vaughan, Brand Director for May Design Series commented, "We are very excited about welcoming Karim to the launch of the May Design Series as he represents our aims to achieve an event with a strong design ethos that spans all sectors. Having both Karim and Musicity involved in creating a unique sensory experience on the Monday night will be a great opportunity for both our visitors and exhibitors to network, socialise and have some fun!"