Kelly Hoppen collaborates with Focus SB
(UK) – Kelly Hoppen MBE collaborates with Focus SB on debut collection of designer electrical wiring accessories.
The collaboration, which saw formal contracts between leading British electrical accessories manufacturer Focus SB and multi-award winning designer Kelly Hoppen signed in June 2018; sees the launch of an eye-catching, cutting-edge collection of 'wall jewellery' in the first quarter of 2020.
The idea for the proposed collaboration came about as a result of a team brainstorming session between Focus SB's managing director, Gary Stevens, and the company's highly experienced new product development team.
Stevens suggested that the thinking should be stripped back to basics, and instead of coming up with a plate finish in line with what the team thought everyone else might be doing, should focus on the company's target market and take the lead from design trend influencers dictating the future of modern interiors.
The team carefully considered the main target audience for a new collection in terms of the finish and aesthetics that Focus SB is synonymous with, along with high calibre interior designers involved with prestigious projects in the UK and overseas.
Kelly Hoppen emerged as the obvious choice, not just because of her high public profile, or the fact that she is undoubtedly a trendsetter and pioneer of the neutral, minimalist approach to interior design but also because, in synergy with Focus SB, Hoppen has a growing business and huge presence in the Chinese market.
Gary Stevens, Focus SB's managing director says: "We are all very excited about this collaboration and from the moment I first met with Kelly it was like a breath of fresh air and she was bursting with new ideas for what is a relatively conservative and mature product sector. We are delighted with the designs, they are fresh and elegant and we look forward to bringing them to life with UK and China product launches in early 2020."
Kelly Hoppen MBE comments: "Interior fittings such as light switches and plug sockets are often not considered until the end of a project, but these details can add an extra touch and shouldn't be overlooked. The world of electrical wiring accessories is generally very conservative, but I wanted to create something that would very much be part of the overall design, introducing jewellery-like details and alternative finishes. This collaboration with Focus SB introduces a new aesthetic to electrical fittings in a way we haven't previously seen."
Discover the collection:
Pinstripe – The Pinstripe plate style exudes chic minimalism and provides an added dimension to each interior. Featuring clean metallic parallel lines set against a matte backdrop, this subtle juxtaposition of colour, shape and texture perfectly embodies the timeless luxury of Kelly Hoppen's signature design aesthetic.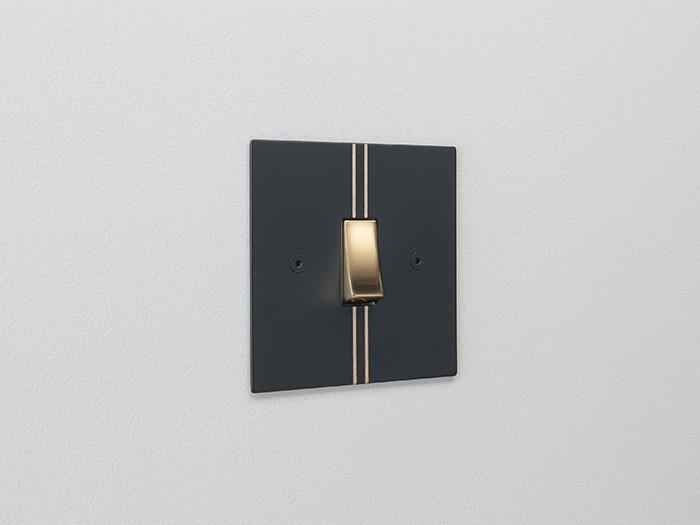 Fifty Fifty – Fifty Fifty sits in the collection as a subtly bright interior statement. Simple yet bold, the Fifty Fifty combines two alternating colour blocks which display harmonious contrast. The Fifty Fifty stands alone as a diverse design staple which can be integrated into multiple interiors.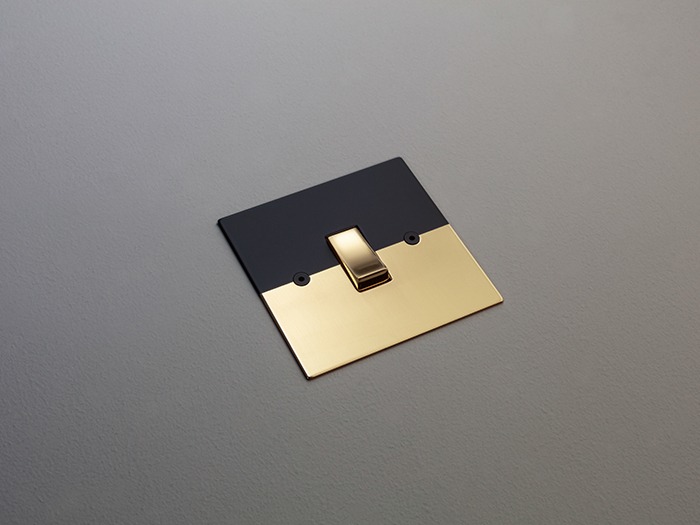 Dot – The Dot plate style brings an air of subtle luxury to the collection. By combining this modern device with details inspired by timeless jewellery, the Dot provides perfect balance and is ready to be featured in any household, whether it be a space which is old in spirit or modern in design.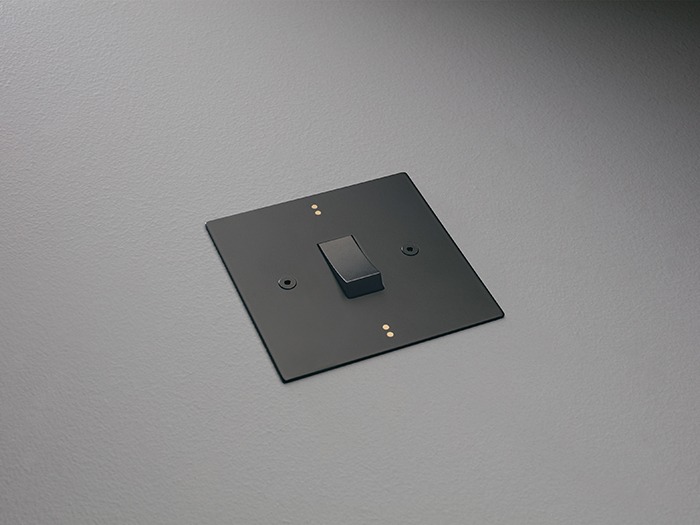 Corner – Clean and simple in shape and design, the Corner plate design incorporates contrast and texture. The geometric detail in the bottom right hand corner, to which this plate style seeks its name, explores the sumptuous architecture of triangles which can bring an elevated level of detail into any space.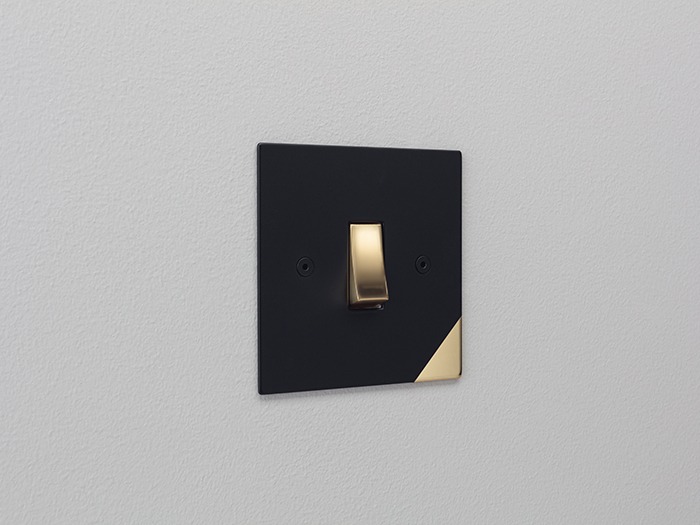 Plank – Whilst this plate style only exhibits a singular shade at any one time, the magic of the Plank design lies in its shadow details. Featuring a labyrinth of sleek lines, this clean cut plate style embodies the modernity of Kelly Hoppen's design aesthetic – it just so happens to be her favourite.