+kouple's pendant to raise funds for Ukraine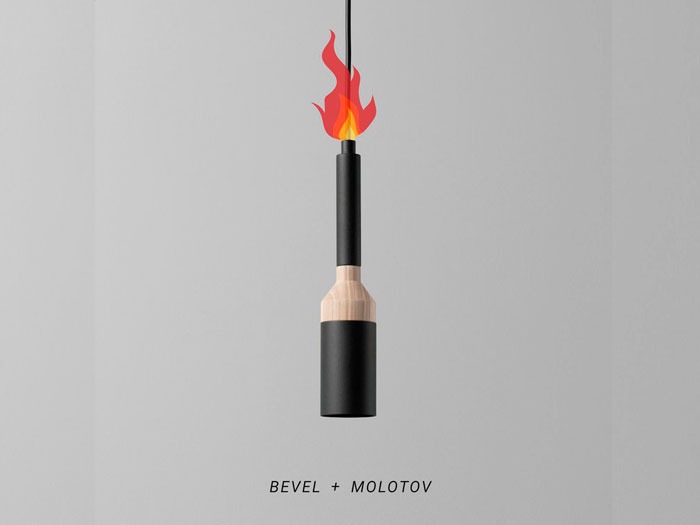 (Ukraine) – Ukrainian brand +kouple has released Bevel + Molotov lamp, which is dedicated to raising funds and awareness for the Ukrainian war.

+kouple states that all money from this campaign would be transferred to Ukrainian Army, "plus our incredibly supportive friends and clients will receive a very memorable and historical piece of light!".
Due to the circumstances surrounding the current situation in Ukraine, the team cannot guarantee an exact delivery time, but ensures it will be as soon as possible.
"We strongly believe in our cause and we are so significantly grateful for all international support you've already given to the Ukrainian nation."