Kraft Work… the power of paper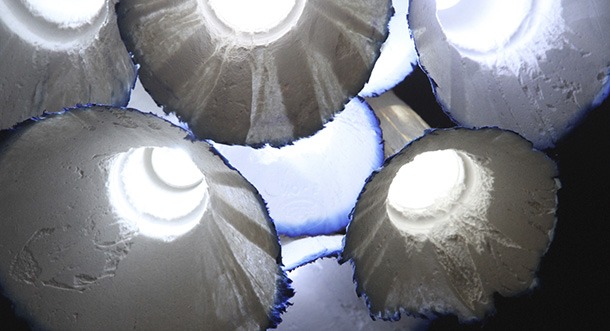 This February, the Aram Gallery in London will launch Kraft Work a new exhibition exploring the use of cardboard and paper in contemporary design. Pia Wüstenberg, Tabitha Bargh, Johannes Hemann and Iain Howlett are among the designers showing work – including examples of their unconventional decorative lighting pieces.
Alongside lighting, a range of furniture and jewellery pieces will be on display, inviting comparison on the versatility of  materiasl that are more commonly associated with the prototyping stage of design.The scope of products on show describes the potential of these everyday materials when in the hands of these selected and talented practitioners
Kraft Work runs from 21 February to 12 April 2014. Entrance is free.
www.thearamgallery.org