Kuulas – Cameron Design House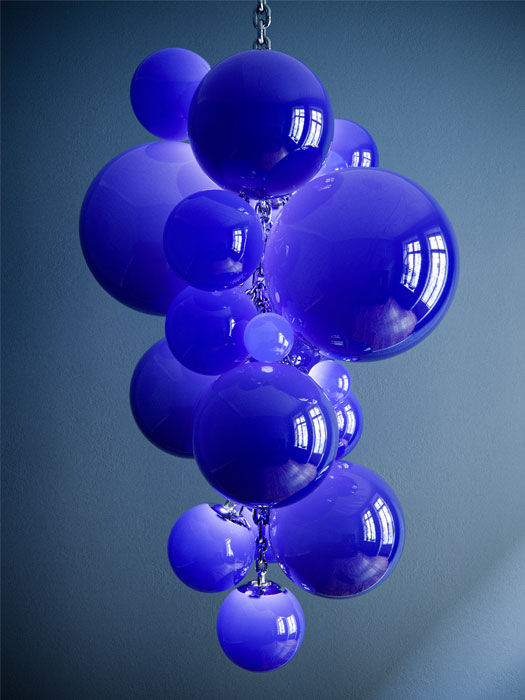 Exploring a fusion of sculpture and light, the Kuulas chandelier is the latest addition to London-based bespoke lighting company Cameron Design House's collection of designs.
The piece was born from a vision by Creative Director Ian Cameron, who wanted to celebrate a union of glass, brass and light. "I have always enjoyed mixing materials together to create something truly special," Cameron tells darc. "The Kuulas is a sculptural showcase of glass, metal and light working in synergy together."
Cameron's focus was to create a statement piece inspired by sculpture. He wanted the piece to look beautiful and dramatic whether on or off.
"The striking nature of this design draws attention in any space," he continues. "We always say to our clients how important it is to consider the space first before choosing a piece. The Kuulas chandelier lends itself well to spaces with high ceilings, whether it be installed as a centrepiece in a beautiful entrance hall, or hung above a bar in an entertaining area, the Kuulas is bound to make a statement."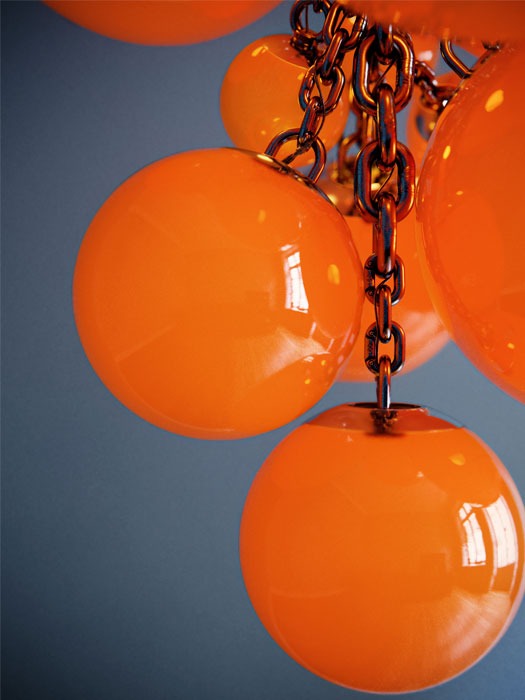 The majority of Cameron Design House's designs are made at its St John's Wood studio, however the glass pearls are handblown by a team of artisans in the Czech Republic. Once the glass arrives in the Cameron Design House workshop, Cameron and his team of craftspeople work together to bring each piece to life.
Cameron Design House originally launched the piece around a year ago during London Design Festival in one configuration. However, the studio has now evolved the design into three different size variations; the Kuulas is now available with 25, 55 or 110 glass pearls.
The glass pearls are available in a curated selection of 14 colour finishes, including slate, cashmere, powder green, electric blue and plum, among others. Each glass pearl is individually handblown by artisans to the required size in the client's chosen finish. Due to the handmade nature of manufacturing used to make these glass pearls, the colour varies depending on the sizing and illumination.