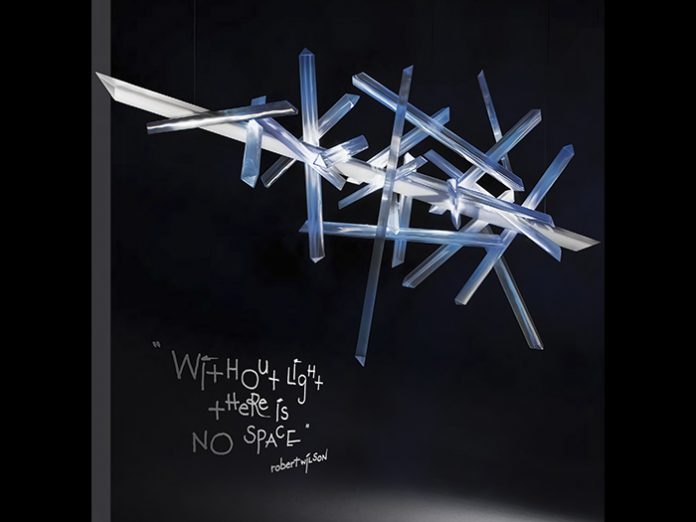 (USA) – Slamp headed to New York for the Watermill Center's annual art auction on July 30 with La Traviata.
Robert Wilson's La Traviata for Slamp was first unveiled at the Hotel Wallpaper during Salone del Mobile 2016 in Milan, and the 'Art of the Treasure Hunt' itinerary through Chianti's wineries in June.
Slamp and Wilson's journey began not even a year ago; the artistic chemistry was immediate, and the result, only months later, was a double unveiling of this evocative light sculpture, which brought the Slamp creative team to Long Island, where they choreographed an installation of eight prototypes, to be sold by world-renowned auctioneer, Simon de Pury.
All sales benefited the centre's continuing mission to provide students support and guidance towards a bright future in the arts. After a prolific career in theatre and mixed media, Wilson continued his love of performance by opening the Watermill Center, a haven where young artists can take part in national, international and summer programs, as well as artistin-residence opportunities. Promoting young, creative talent is at the very heart of Slamp's culture, as well as the company's success.