Lasvit launches two new products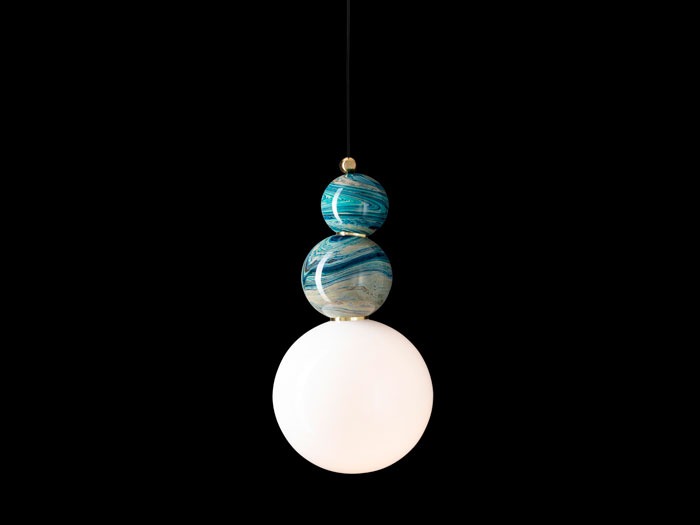 (Czech Republic) – Lasvit launches new products, Spacey and Globe Metro.
The variability and immeasurable beauty of the Universe is captured in Spacey thanks to a special technique called lithyalin. Pieces created by lithyalin look as if they were sculpted from gemstones, but instead they are glass. This technique was invented in Northern Bohemia more than 200 years ago and has now been resurrected in the same region by Czech designer Lukáš Novák.
Spacey has two variations – Eclipse and Supermoon – named after the most distinctive sphere in the constellation. Eclipse refers to the dark night accent in the dark sphere, while the Supermoon accents the light one.
"A sphere is the most perfect shape in the universe. I wanted to create a lighting that will push the limits of the sphere a bit further," says designer Lukáš Novák.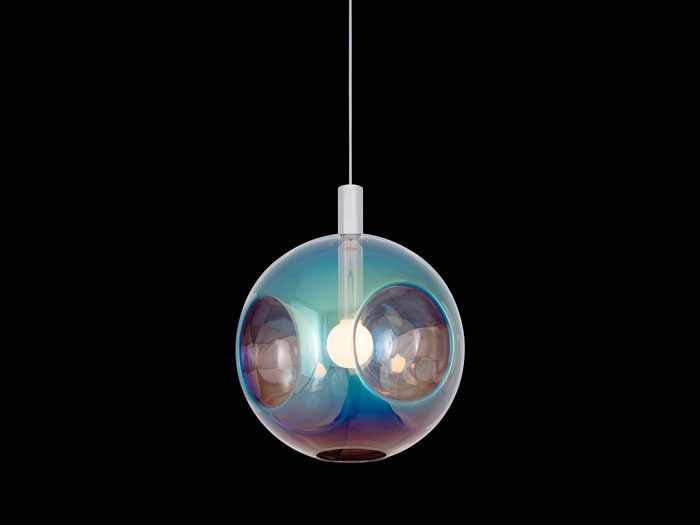 Globe Metro, designed by Cyril Dunděra took inspiration from Prague's metro tiles dating back to the 1970s. The tiles combine convex and concave shapes and together they create a special visual puzzle.
"They symbolise a part of Prague's urban architecture and are, most importantly, a beautiful piece of design. I wanted to emphasise the smooth form within these tiles, so that others can get a feel for its beauty too," says designer Cyril Dunděra.
As a reminder of the original inspiration, the Globe Metro reflects the characteristics of metal. While the 400mm-diameter ball is all made of borosilicate glass, it is also metal-coated and comes in two different colours – rainbow blue and iris.