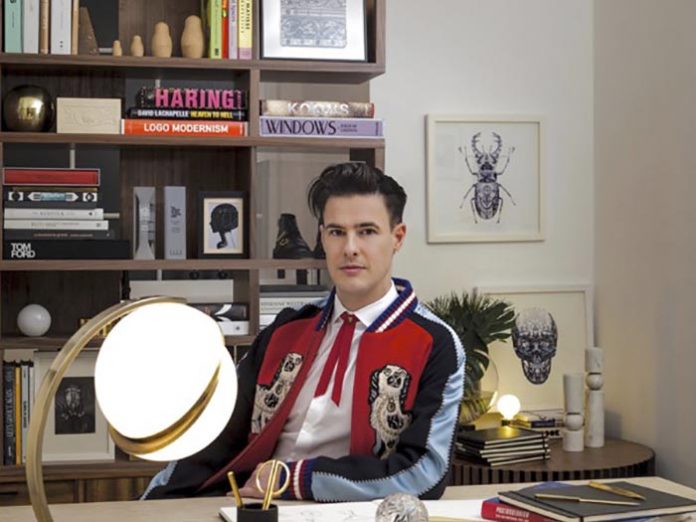 (US) – British award-winning designer Lee Broom partners with Bergdorf Goodman men's store  to design its prestigious four menswear windows located on the exclusive address of Fifth Avenue, New York.
The windows will be unveiled on May 11, 2017 to coincide with the launch of NYCxDesign and Frieze and will run until early June 2017.
The partnership with the luxury mid-town New York retailer will see Broom curate his unique lighting, furniture and accessories alongside the latest Summer 2017 menswear fashion. The four exclusive windows themed 'Exercise', 'Work', 'Play' and 'Explore' will look at the habitual day of a man, curated in a surreal and scenographic style. Broom will present his products in a completely new way to create a narrative for the windows, which will convey a cinematic dialogue.
The windows will feature iconic designs by Broom including the Crescent Light, Tube Light, Crystal Bulb and the Optical collection and explore signature materials including Carrara Marble, crystal and polished brass.