New brand Leverint Lighting launches in London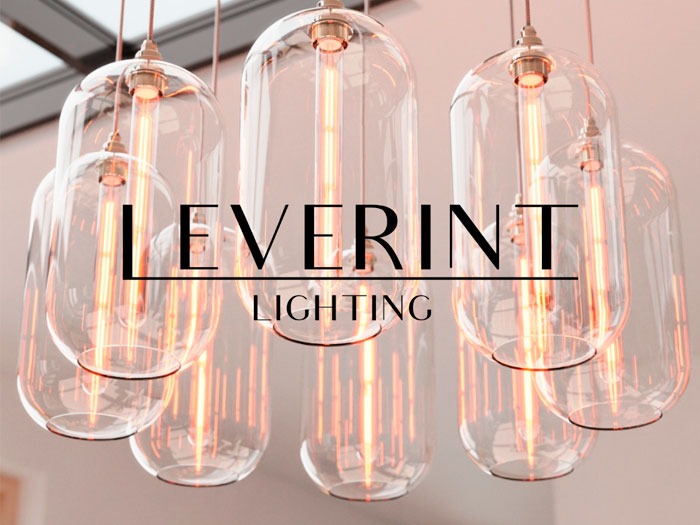 (UK) – London-based Leverint Lighting opens in May 2021.
Launching an innovative portfolio of new products aimed at prestige homes, hotels, and blue-chip businesses, Leverint Lighting is co-founded by Andrew Print, John Leveridge and Lee Rowland who all offer an exciting skill set combination with more than 50 years experience in lighting design and glass artistry.
Based in Enfield, London, its creations deliver a fusion of the timeless elegance of classic glass blowing with innovative modern styling that sets the range apart.
With its own UK-based production studios, the team creates sophisticated hand-blown glass arrangements to precise personal specifications. It then complements the specialised lighting pieces with the finest components, hand-crafting them in-house for the highest standards of quality.
Chief designer Andrew Print says: "We are proud to offer limited-edition and bespoke designs – specialising in exclusive lighting pieces, which enhance the beauty of both personal and commercial living and working environments.
"We will not only be offering a collection of high-quality lights but also a unique bespoke design service – working with customers every step of the way, sharing ideas and concepts and turning their vision into eye-catching and illuminating interior design features."