LiGHT 22 announces talks programme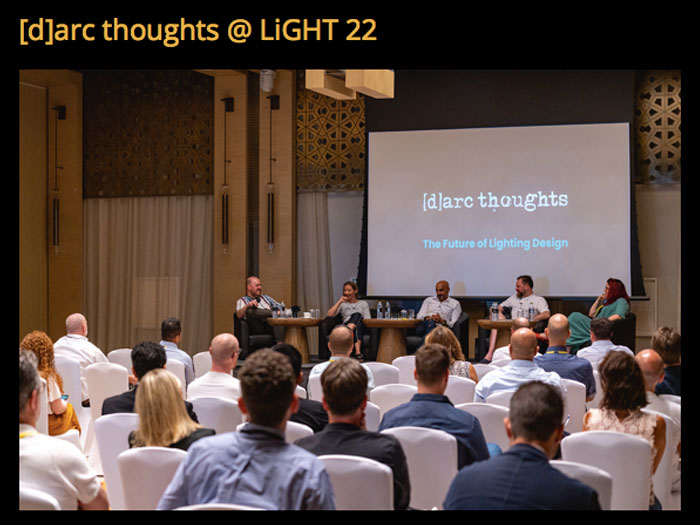 (UK) – Alongside LiGHT 22's exhibition, the team at [d]arc media bring you its latest instalment of [d]arc thoughts. 
In collaboration with Lutron, the two-day talks programme will feature insightful comments and discussions from designers working at some of the leading studios in the industry. 
Confirmed topics include:
DAY ONE
The Future of Materials
Lighting Design as a Strategy for Inclusion
Starting out in Design
The Lifespan of a Project
DAY TWO
Design for Wellness
Specifying Bespoke Lighting
The Weaponisation of Light
Dark Skies
More topics and speakers are to be announced soon.