Artemide extends Japanese duo partnership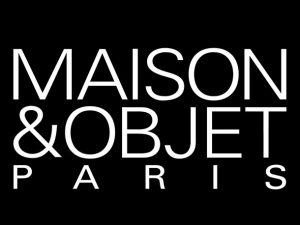 (France) – Designers Motoko Ishii and Akari-Lisa Ishii continue collaboration with Artemide for 'Light Trend' at Maison & Objet 2015. Following the success of previous exhibitions in 2013 and 2014, French & Japanese mother and daughter lighting design team present the latest trends in lighting with Artemide products.
In the context of M&O's evolution and new target marketing, the fair expanded its Light Trend area dedicated to thematic exhibition of lighting design, which will be strategically placed in the centre of the project hall. Light Trend, of which Ishii and Ishii's thematic exhibition is a part, aims to present the latest technologies in lighting, integrate light and fixtures in space and share experiences with international leaders in the decorative field.
This year, marking M&O's 20th anniversary, Ishii and Ishii selected exclusive lighting materials, light sources, artistic applications, and control technologies to demonstrate the essentials under the sub-theme of happiness in effective lighting. The design duo chose happiness as a theme for their lighting exhibition due to the impact of this year as UNESCO's year of light so far in the ability of light art and technology to boost spirits and environments.
The booth will consist of seven rooms, each of which has a different approach to the pursuit of happiness. Visitors can walk through these to experience diverse expressions of light, giving them the opportunity to know and reflect on what light can do for one's happiness in the field of space design. This is made possible by Artemide, which is providing the following products to the installation: an Acoustic Light suspension Eggboard designed by Giovanni Giacobone and Massimo Roj; Phillipe Rahm's conceptual suspension Spectral Light; four white CATA spots designed by Carlotta de Bevilacqua; and one white PICTO 70 spot designed by Artemide's development studio.