Lighting Design International appoints Design Director and Creative Director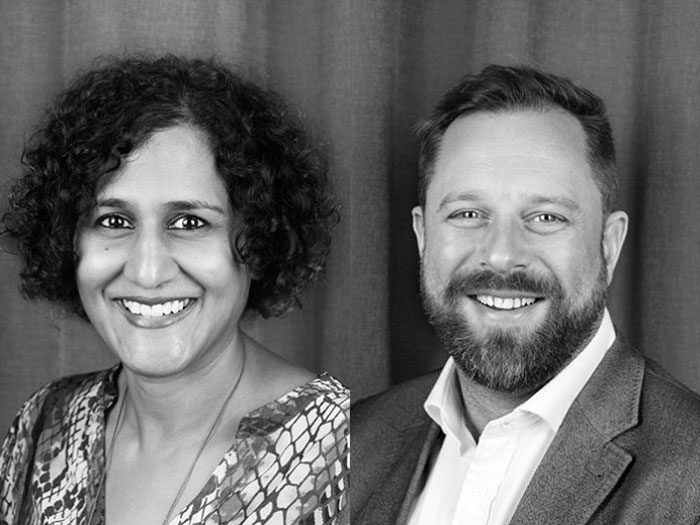 (UK) – Nishi Shah and Graham Rollins to serve as Design Director and Creative Director respectively.
Lighting Design International (LDI) has announced the appointment of Nishi Shah as Design Director and Graham Rollins as Creative Director.
The announcement follows news last week of the retirement of Principal Designer Chris Lewis. Sally Storey will become Founding Director of LDI.
"I am thrilled to share the news of the promotion of Graham Rollins and Nishi Shah to Creative Director and Design Director. We are entering a new phase of Lighting Design International, and we are all excited for the future," said Storey.
Over nearly 25 years at LDI, Shah has designed numerous award-winning schemes in the UK and abroad. As an Associate, she nurtured the talents of many LDI designers over the years, and has worked on a variety of prestigious projects, ranging from resort hotels and office developments to spas and private residences.
Shah's experience working on some of LDI's largest projects has been crucial in achieving excellence, helping to secure the firm's status in the industry. Her extensive portfolio includes One Hyde Park, Heckfield Place Hampshire, Ham Yard Hotel and various private estates.
"I can't quite believe where the time has gone but I'm looking forward to seeing where my new role takes me," Shah said. "I'm of course really grateful to Sally and Chris in particular, but also to all the others past and present at LDI who have inspired me and made me better at my job along the way."
After joining LDI 16 years ago, Rollins' creative approach and passion for detail led to him heading a team since 2011. Rollins has won numerous prestigious awards domestically and internationally, and is an active member of the lighting community, giving lectures, writing for magazines, attending events and producing light art installations additional to his role within LDI. His drive for unique yet respectful solutions to architectural lighting challenges has led to him detailing diverse, bespoke details, and original fittings in collaboration with his team at LDI and with clients. Rollins' design influence can be seen across a wide range of projects, including Harrods Dining Hall, Harrods Technology, Sunset Walk – Centre MK, and numerous private superyachts.
"At LDI, I have been very fortunate to work with leading architects and interior designers across a fantastic range of projects, with my colleagues and each design team providing new inspiration and challenges daily," added Rollins. "I am looking forward to seeing how these opportunities grow in my new role, allowing further creative thinking and design progression."