lightjunction at designjunction returns for LDF 2014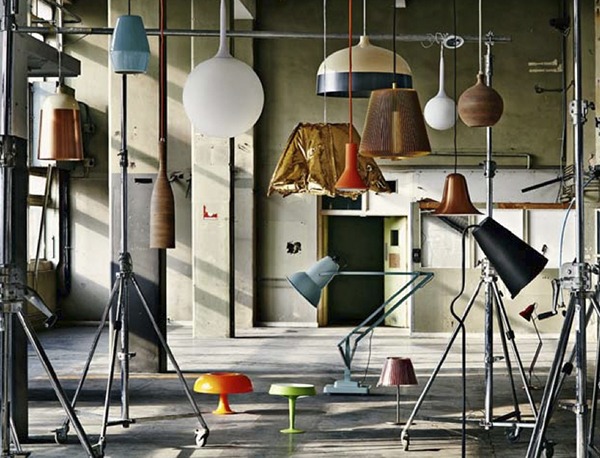 Organisers have revealed details for the fourth edition of the designjunction show, which returns to the Sorting Office on New Oxford Street for this year's London Design Festival.
The 2014 edition will see the show expand onto a fourth floor of the former Royal Mail building, enabling more than 180 leading global brands to exhibit. These include some of the best global decorative lighting brands, which will be showing under the lightjunction 'show-within-a-show'. Organised in partnership with Cameron Peters Fine Lighting, this year lightjunction will encompass the entire basement and parts of the first and second floors. Key lighting brands throughout the show include Jake Dyson, Lightyears, Zero, Northern Lighting, Anglepoise, Marset and Brokis. BlackBody bring a pioneering and hi-tech installation to the show, set to transform the underground space with over 2,700 O-LED pixels lighting the way for visitors from the ground floor down to the basement of the Sorting Office.
Leading lighting brands to look out for throughout lightjunction include Lightyears, Artemide, Zero, Anglepoise, Cini & Nils, ÖRSJÖ, Marset, Buster + Punch and Brokis – all of whom will present new products.
This year's lightjunction will also provide a platform for like-minded professionals and lighting industry VIPs to meet and connect with the introduction of Lightdating –  a series of one-on-one meetings that will allow interior designers and brands to meet face-to-face in an inspiring and brand focused environment.