Liz West awarded commission at National Media Museum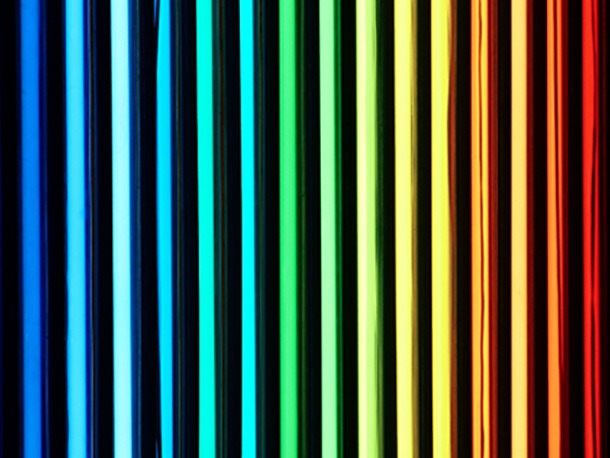 Liz West's new light installation will take centre stage in a season of free events at the National Media Museum, celebrating the UNESCO International Year of Light.
Manchester-based artist Liz West has been commissioned by the Museum to create a brand new £30,000 installation inspired by the theme. It comprises a purpose-built ten-metre x five-metre room containing approximately 300 coloured fluorescent tubes combined with 'infinity' mirrors. Titled An Additive Mix, it takes the principle that white light is composed of different colours of the spectrum (additive colours) and places people in the centre of the phenomenon; saturating them in individual hues that collectively create an intense white glow in a seemingly endless space.
An Additive Mix, which is free to enter and designed to be enjoyed by all ages, builds on themes developed in West's previous works – most recently the acclaimed Your Colour Perception, which was described as 'walking through a rainbow'. The new work, West's largest commission to date, turns this occurrence in natural science on its head; reassembling the diffracted colours of the rainbow and projecting them to 'infinity' as visitors explore.
Liz West said:
"This is a body of work that I have dreamed of being able to make for a number of years. To be given the opportunity as part of the Museum's celebration of light is thrilling and very fitting."
"Artworks I remember seeing as a child are the ones in which I was completely immersed, and that's what I hope An Additive Mix will achieve: taking people out of the ordinary into the extraordinary, and staying in their memories for a long time."