Lladró – Parrot Party Collection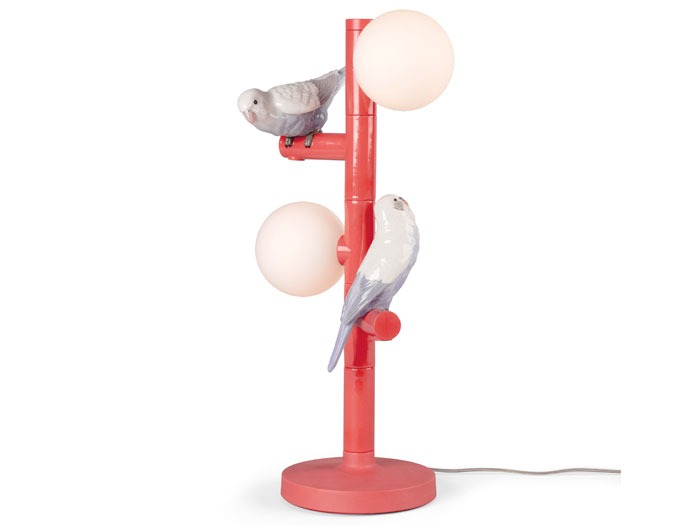 The Parrot Party collection is now enhanced by the arrival of tabletop and wall lamps. Pure and functional design is coupled with the elegance of Lladró works. The refined forms of the supports, reminiscent of the abstraction of a tree, contrast with the minute plumage of the birds.
The decorative potential of lovebirds, cockatoos, parakeets and parrots, their bright colouring and the carefully studied proportion all add to the realism of a scene in which it seems as if the birds have just alighted on a brief rest during their flight.