Lolli e Memmoli to illuminate Lancome 80th anniversary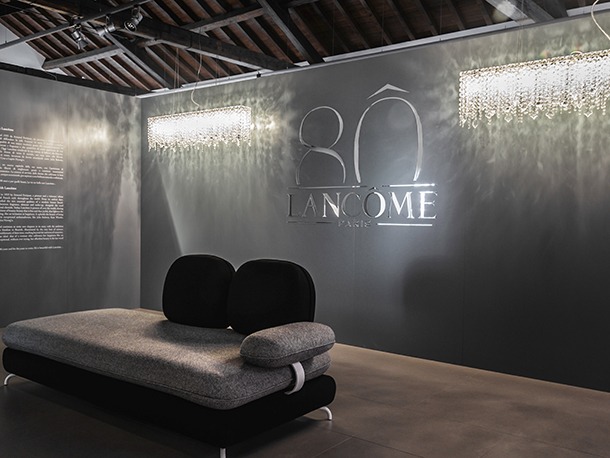 (Italy) – Taking place from 17th June to 3rd July 2015 Lancôme hosts Lolli e Memmoli to illuminate Maison Lancôme in Milan.
This year the project is dedicated to the 80th anniversary of the brand and it takes place during Expo in Milan at Fondazione Riccardo Catella. Lolli e Memmoli crystal lamps decorate rooms with an ethereal light that guides the visitors through the most important moments of 80 years of history devoted to female beauty.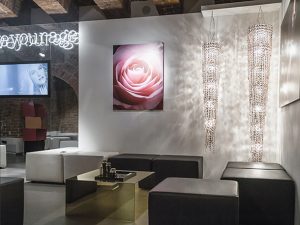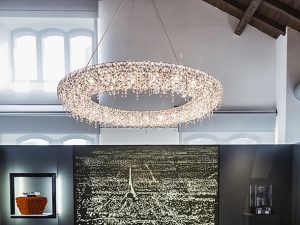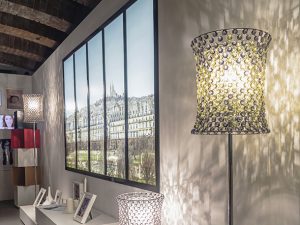 The irregular shape of Ariel suspensions, made of delicate chains in clear crystal, decorates the panel celebrating the 80th anniversary of Lancôme.