London tech scene moves to the states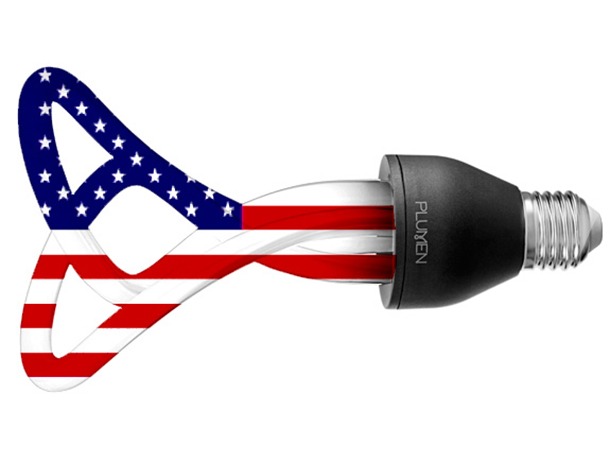 (UK) – In honour of NYCxDESIGN, MoMA Design Store launches London Tech City, an innovative assortment of the best and brightest products documenting the London tech scene.
The MoMA Design Store handpicked the Original Plumen 001, along with over 20 other products created by designers based in London as part of the assortment. The Plumen 001 was first integrated to the MoMA permanent design collection in 2010 and has been selling to MoMA Design Store ever since. The Design Store celebrates the maker movement happening in London right now and recognises Plumen as one of its most active members.
A rich mix of designers handpicked for the occasion from invention kits to musical instruments, clothing to children's toys, each product was conceptualised by the designers to fill a need in their own lives. As with all products in the MoMA Design Store, London Tech City is also approved by The Museum of Modern Art curators. The new line will be available in stores and online beginning May 15th. London Tech City includes new products from Bare Conductive, Bleep Bleeps, Flexson, Kano, Paul Cocksedge Studio, Primo and Visijax. The assortment also includes products that are in the MoMA Collection, such as the Ototo Music Invention Kit, Plumen Bulb and Technology Will Save Us DIY Kits.
Nicolas Roope – Plumen Co-Founder, Creative Director and Designer said: "A new community of makers are burgeoning because the ease by which mass production can be accessed is opening the doors to more innovative and interesting producers. Combine new attitudes and values with new routes to global markets afforded by digital channels and you've got a potent mix."
"Plumen and Hulger have been going a decade and yet we work in the East London area with a craft legacy running back hundreds of years. There is certainly something in the air conducive to the maker and now it's awash with tech practices. Why wouldn't we also consider how our produce might work better and smarter with an injection of connectivity."
Emmanuel Plat – Founder, Director of Merchandising for MoMA retail said: "London has provided us with countless inspirational ideas when sourcing for the Design Store. We noticed a trend in our last visit that many of the most interesting tech items were being designed and produced in London. The passion and commitment to accessible technological products is what drove the MoMA Design Store to celebrate these designs this spring."