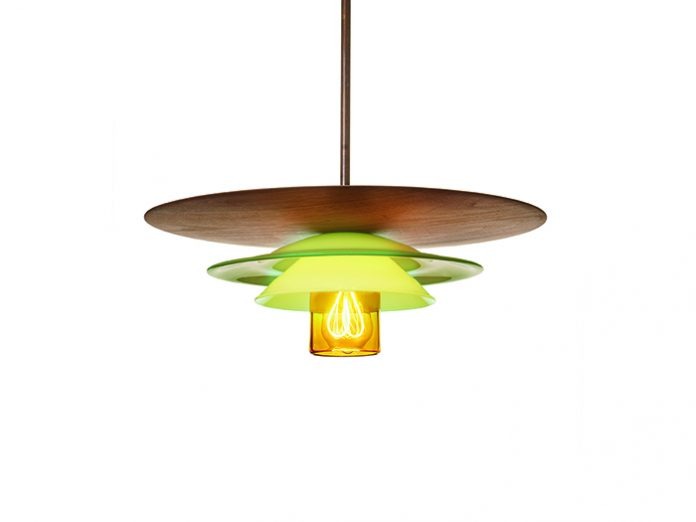 Curiousa & Curiousa releases latest pendant to complement the Dine Light collection.
The Lotus Dine Lichen is an elegant multi-layered pendant light with a vibrant new look – its pastel greens and yellows bring a verdant yet soft colour palette to the range. Two plates of semi-opaque Lichen coloured glass nest a transparent cup in Yellow Ochre, beautifully diffusing the light, creating a subtle blend of hues throughout the layers, beneath a disc of hand–turned and richly-figured solid walnut.
As striking as it is versatile, this light would work above a kitchen island or dining table, or perhaps as a standalone statement piece.
Each piece by Curiousa & Curiousa is handmade to order. The colours for this new piece have been carefully selected by director and designer Esther Patterson, to resonate with the hues of the surrounding Derbyshire countryside. There are five other semi-opaque and 16 transparent colours to choose from and create a design to illuminate your individual space.