Louise Bradley releases new book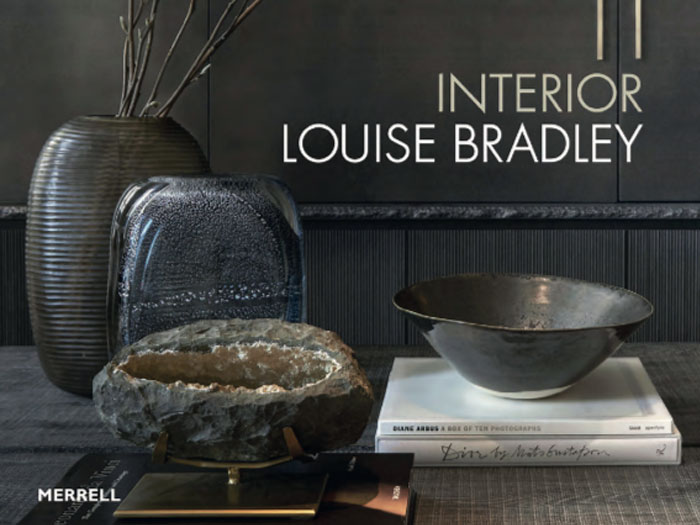 (UK) – Louise Bradley launches new book Interior: Louise Bradley, as part of 30th anniversary.
The new book celebrates the 30th anniversary of the Louise Bradley Design Studio and Showroom. It provides a fascinating insight into the creative thinking and design processes behind some of the spectacular projects that have won the studio international recognition.
As one of the UK's leading interior designers, Louise Bradley is renowned for her distinctive style. This combines classic influences with a contemporary edge, and is synonymous with relaxed luxury and elegance. Preferring "a quiet colour palette, one that allows the beauty of a room to slowly unfurl through texture, use of materials and the simplicity of the line", Louise has designed exquisite homes throughout the world.
The book is the distillation of Bradley's life in design. Richly illustrated throughout, it features more than a dozen detailed case studies, ranging from historic London town houses and a Victorian country house to opulent villas in Kuwait, an Alpine chalet and Louise's own homes. As Bradley explains, her aim for every space she encounters is "to uphold and enhance the context of a particular building and, above all, to create beauty".
The book reveals how, once the architectural blueprint for an interior is established, it is layered with bespoke furnishings, carefully considered lighting and signature pieces, all designed and selected to enhance the individual space. Bradley's renowned eye for detail is explored in four key 'Elements' sections that focus on Scale, Texture, Function and Form, and Reflection, providing further insights into her much-admired aesthetic and intuitive approach to design.