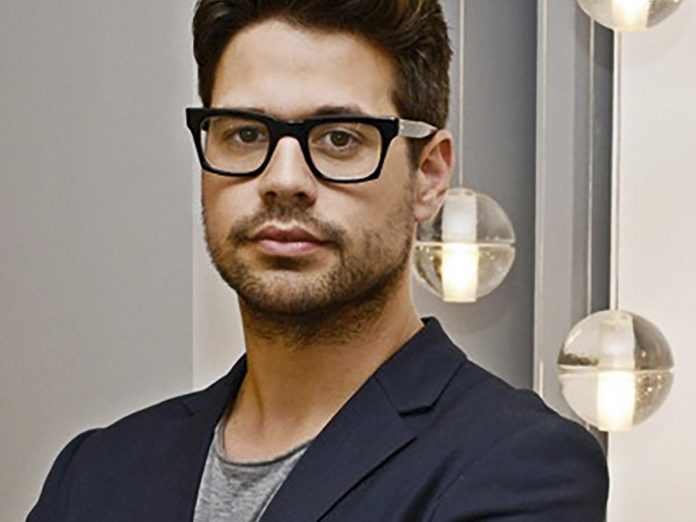 With a varied wealth of experience across the retail sector, darc chats with Retail Buying and Wholesale Consultant Lucio Longoni to find out what, in this digital age, makes a store worth visiting.
BORN AND RAISED
I was born in Chester, UK, and always had an interest in interiors. When I left school, I studied 3D and spatial design, graphic, product, and exhibition design, as well as typical interior design and basic interior architecture. Within these subjects I was always pushing myself into the interior design side of things.
A WORKING MAN
And then I entered the world of work! I always wanted to work within the design industry in some capacity, so I started off in retail on a trainee management scheme in Chester. I eventually moved away from home to Edinburgh, still working within various lifestyle and interior brands and then eventually worked my way to London.
HEAD OVER HEAL'S
I worked for lifestyle brands White Company and Habitat before starting at Heal's, where I did an internship at the head office one day a week for about five months. Soon enough, I started full time, working on the website as content coordinator, where I gained a solid grasp of brand and product knowledge within the lifestyle and design industry.
I then moved into a buying role and things carried on from there – I worked across nearly every category! I focussed on lighting, home accessories, Christmas, textiles, giftware, the list goes on.
After Heal's I worked for Urban Outfitters for a season buying homeware for Europe, and then went to work for Skandium, before setting up my consultancy.
A KEEN EYE
Having an interest in interior design, you naturally become quite a perceptive person. You pick up on all the senses; the look, the smell, the feel, even the body language.
Working in retail management both in store and online for various brands has given me a completely different angle on the world of retail.
Working in store and seeing everything first hand at the beginning of my career really gave me a huge understanding of what the store experience should be like, how it should feel to consumers and how they should connect. That goes through from the product selection all the way through to the interior design and the lighting. It's not just about the right products, nor just the right service and interiors. It's about the complete package.
My background in e-commerce, which is indisputably important in the retail world these days, has really shown me that it's all about the experience, both online and offline. With this omnichannel retailing, the two have to be in sync. You need to have a strong website and a strong retail store environment that provides an experience through the complete package of its interior design, product selection and customer service. Interior design runs through all channels, physical and digital.
THE RETAIL EXPERIENCE
With the emergence and continuing growth of online stores, the physical store is actually now becoming more important than ever. It's no longer good enough to just have a beautiful interior, it now needs to have the wow-factor. A great way of doing this is by playing with lighting to enhance the mood of the store. Today we are seeing more and more retailers that are playing with lighting in terms of tones and expression, or stand out lighting installations that work to evoke something in the shopper. It needs to be an extra experience, a destination. It's about more than just buying something, because we can do that online, so stores are now introducing small coffee bars and things like that, which opens up even more opportunities for different types of lighting that you might normally find in a café, in a shop instead! This all adds to the customer's understanding of what it means to be part of that brand's customer base.
WHO DOES IT BEST
The COS store on Regent Street, London, featuring Michael Anastassiades' Mobile chandelier in the staircase is a great example of a retailer using decorative lighting as an integral element of the retail experience. It's a beautiful store selling products to the affordable to mid-market consumer, so the relationship between the cost of the fit out and the cost of the stock is completely out of scale, which I find really interesting.
I think what we're seeing here is how the lighting affects the value of the products being sold. The chandelier provides the customer with more of an experience, which gives them more of a reason to want to part with their money.
Lee Broom's Crystal Bulb and Decanterlight collections in the Wonder Room at Selfridges on Oxford Street, London, is another beautiful example of what lighting can offer in retail spaces. It features over 300 pendants to create a cascade of lights, which wrap around the central circulation space, creating a sparkling focal point for the department store's most prestigious space. This installation by Lee Broom as a British designer is really in harmony with Selfridges as one of London's most iconic stores. Also as an international destination store, I think it goes a long way to immerse its consumers in a unique experience.
One more, although I might be biased, is Bocci's 14 Series chandelier with 64 arms in Heal's, London. The grand spiral staircase was built in 1916 and previously had a chandelier hanging down its centre until the 1990's, when it was left empty. This 64 arm installation was unveiled during London Design Festival 2013 and really transformed the store. It brought back a sense of drama and theatre, providing a focal point at the back of the lighting department to entice customers up to the floors above.
ARCHITECTURAL MEETS DECORATIVE
I think decorative lighting is catching up with architectural lighting, which has become much more considered in the last 20 years or so. I think the combination and harmony of the two now is essential. Stores are lit in a way that flatters the consumer, flatters the shape of the products and items that a consumer may be perusing – bad lighting does not sell. Lighting is a great way to create this customer experience and I think that's partly because you can include it in a store layout without compromising on any shelf or selling space. It's fine to invest in a sofa, but you're loosing sale space, whereas lighting can sit above and still impress without actually taking away from shop floor space.
ALL THE RAGE
And these customer experiences are manifesting themselves in different ways at the minute, two in particular that contradict each other. Minimalism is clearly a trend at the minute. We're seeing a lot of paired back, simple stores with soft angular designs like Michael Anastassiades' work in COS. It's a very sleek look.
Then at the other end of the spectrum, we have the eclectic, almost ethnic feel, which has a huge following, with designs coming in from different cultures. I saw that at London Design Festival this year, with a broad selection of international design pavilions from around the world, including India. In the past it's been hard to find modern designs in the mass market that tap into the heritage of India while still looking modern but I think that's been achieved now.
KEEP IT ALIVE
I think purchasing is heading towards e-commerce, and that's where it should go, but I would love to see retail spaces maintained. They won't function as they did forty or fifty years ago, but I do hope they integrate themselves, and keep pushing the boundaries in order to keep people off their computers and mobile phones and into stores to treat this as a recreational activity, rather than just something to do online. Retailers need to keep it alive.