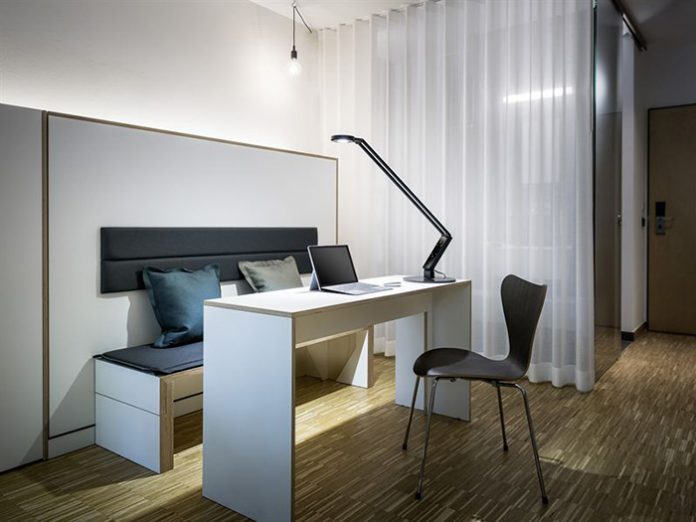 (Germany) – Luctra has enhanced the guest experience at The Arcadeon Hotel in Hagen, Germany by supplying a range of its human centric lamps.
For a selection of its rooms, the hotel has chosen the Luctra Radial Table Pro lamp, which has been proven to boost wellbeing and productivity by harnessing the biological effect of light.
The classic conference and seminar hotel, which specialises in small and large conferences, congresses and business events, has developed over the last ten years into a hotel that meets all the requirements for a successful meeting venue and also offers its guests an excellent experience in terms of food and comfort.
"We want to offer our guests the best foundation for a successful and enjoyable stay," said manager Jörg Bachmann. "Of course, that also includes the lighting. I've put a lot of thought into the topic of lighting. I was excited about the Luctra technology from the start because it is well-developed and intuitive to use."
Using the Luctra fixtures as part of the new 'transforming rooms' at the hotel, they function both as workplace lighting for the meeting table and as reading lamps for the overnight guests. The timeless design can be integrated into any interior.
The Table Pro is the premium table lamp within the Luctra range, combining the latest LED technology with award-winning design and biological light effect. Manufactured from the highest grade of aluminium and steel, it is available in three contemporary finishes of aluminium, black or white, ensuring coordination with a multitude of interiors which is complemented by the geometric or rounded lamp head design.