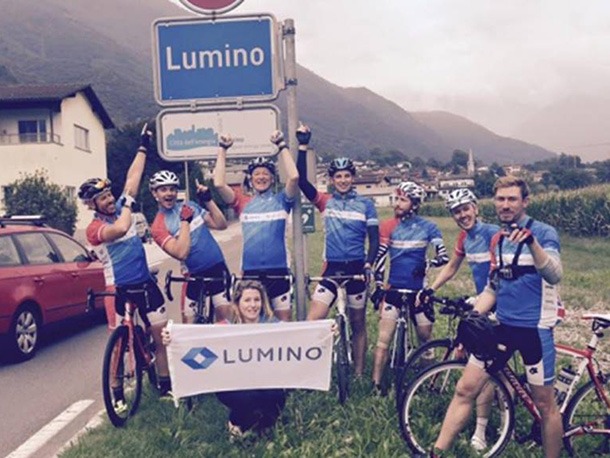 (Europe) – The Lumino To Lumino team return from their charity cycle from the Lumino headquarters in Essex to the company's namesake in Lumino, Switzerland.
In nine days each rider cycled a total of 1,253 kilometres, climbed 10,523 meters and burned 48,000 calories. Lumino's achievement was only made possible thanks to the dedication and training by the riders and hundreds of hours of meticulous planning by our support team at Lumino.
There is still time to donate here: www.justgiving.com/Andrew-Small4. Any donation benefits another family in the world by providing GravityLight to those without access to electricity.
The Lumino To Lumino team also thanks its sponsors, whose support drove the team on to the end, and whose money donated will make an incredible difference to GravityLight Foundation and the people worldwide whose lives will benefit from the work this young charitable foundation are doing.