Luna Take Away – In-es.artdesign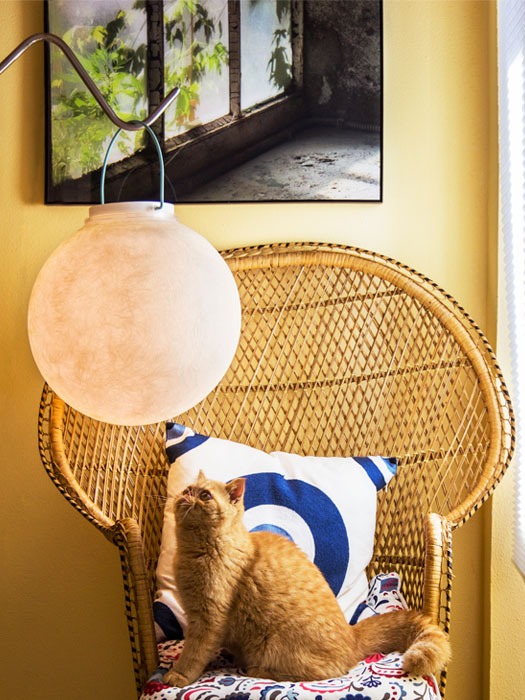 Luna Take Away is a fun yet elegant product featuring a carry handle, available in different colours (white, silver, gold, bronze, magenta, blue, orange, red, and turquoise). This rechargeable battery-powered lamp may be carried around either indoors or outdoors and has three different brightness settings. Luna Take Away is made from a material called Nebulite by the designer, which is a mix of resin and fibers, created to resemble the moon and its infinite mysteries by reproducing its luminescent and irregular surface.
The lamp resembles a miniature moon (35cm diameter), and with its romantic allure means it is perfect for creating a poetic and romantic atmosphere.