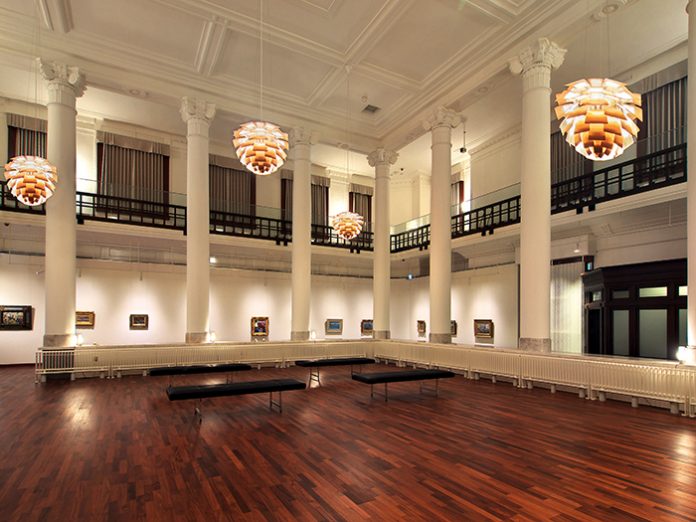 (UK) – Year-long exhibition featuring Louis Poulsen showcased from July onwards.
Important and influential 20th and 21st century craft and design from Denmark, Finland, Norway and Sweden is set to go on show at the gallery. Showcasing furniture, fashion, lighting, ceramics, glass, metalwork and jewellery, the exhibition highlights the quality and creativity inherent in design from the region and features pieces from 1930 to the present day.
Manchester Art Gallery's collection will be complemented with national and international loans from institutions, private collectors and Nordic design companies. Iconic pieces by Alvar Aalto, Eero Arnio, Nanna Ditzel, Saara Hoppea, Arne Jacobson, Vuokko Eskolin-Nurmesniemi and Verner Panton, will sit alongside contemporary work by Mathias Bengtsson, Peter Jensen, Anu Penttinen, Merete Rasmussen and Henrik Vibskov amongst others.
Poul Henningsen's influential Artichoke light for Louis Poulsen features alongside contemporary lighting such as Harri Koskinen's Block Lampand Simon Karkov's futuristic light from 1969, re-issued as Norm 69 by Danish company Normann Copenhagen. The exhibition will also showcase a selection of pieces by Nordic brands that promote good design such as Arabia, Iittala, Georg Jensen, Onecollection, Louis Poulsen, Stelton and Vestre. The exhibition employs a thematic approach that explores similarities and differences across different media and countries. Works will be grouped together around colour, line, shape and nature. Within those themes, the influence of international art movements can be seen from Surrealism and Modernism to Pop art, as well as local influences, from traditional folk imagery to native flora and fauna and the importance of the landscape.