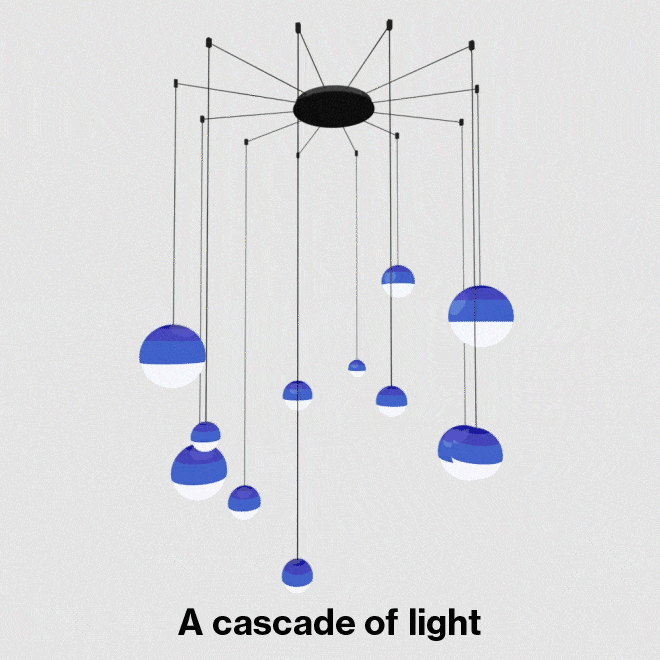 The new suspension Dipping Light, designed by Jordi Canudas, is now offered as a portable lamp, suspension lamp, wall lamp and a new 20cm table lamp to bridge the gap between the small and large sizes.
The new suspension Dipping Light gets rid of everything to keep only the essential, with colour taking centre stage. When using several lamps to make a composition, the visual effect is mesmerising. This new version comes in three sizes, with 12.5, 20 and 30cm diameters.
With the Cluster accessory, it is possible to connect several suspension lamps into a single point of light, offering the absolute freedom to build with light. This accessory helps to illuminate large spaces or create compositions with the Dipping Light collection or the Ginger 20 model.