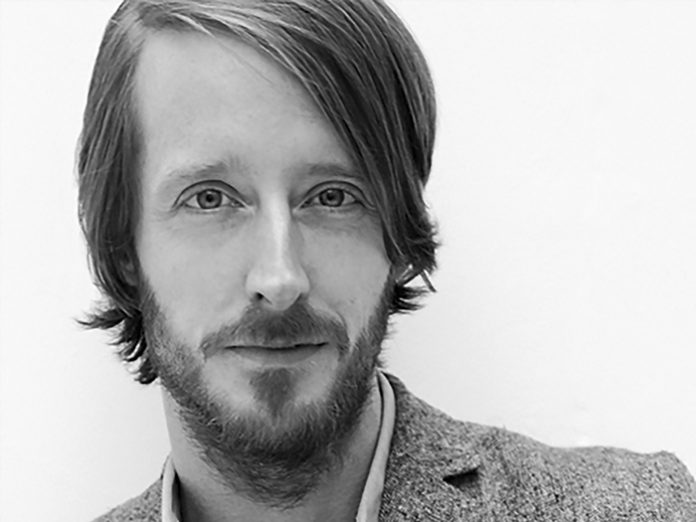 The arts of painting and lighting design are not so dissimilar afterall…German designer Mathias Hahn talks inspiration and the bigger picture.
Born in northern Germany, currently living in London, UK, and working with Marset in Barcelona, Spain since 2010, designer Mathias Hahn has experienced three countries with three very different kinds of light. After graduating as an industrial designer at Essen University in Germany and later at the Royal College of Arts in London, he founded his London-based design studio in 2006 and is also co-founder of the OKAYstudio London design collective. Hahn's work focuses on utility and the way typologies can adapt to everyday life in order to form meaningful objects. The understanding of materials and the observation of the cultural backdrop that relates to products, drive the approach of his work.
Hahn learned to paint with his grandmother at an early age. She was herself, a painter and Hahn initially wanted to follow in her footsteps, while also always keen on making things. He later studied product design at university, which allowed him to work directly with materials and objects, two elements that still give him a great deal of satisfaction in his current studio work. "There is something about this direct and technical aspect that really fascinates me," said Hahn in Marset's Reflections on Light book, which features seven designers' thoughts on their experiences working with light.
To Hahn, working with light means adding another layer to an object, making it more complex. "From its passive state to the time when the light is turned on, a lamp becomes another thing altogether and the object itself ceases to be important," he says. "Light determines the way we perceive things. And in turn, when you try to capture light, colour, shadows and contrast, you see that objects are different in every moment."
Interested in what he calls the bigger picture of everyday life, cultures, people and stories, seeing these as the factors that define how people read, see and understand design, Hahn is inspired by light itself, for its elementary and essential qualities, with natural light playing a part in his inspiration for his lighting design. Particularly drawn to the light cast when the sun is very low in sky in the evening, he finds inspiration in the great colour contrasts. "I like the experience of light when I travel by train, and I keep collecting colours in my head," he says. "With the speed, all you see is bands of colour, all created by the light of that very moment."
Yet while observing natural light might trigger an idea, that's as far as it goes. Hahn is not interested in recreating a phenomenon of natural light with a product; for him, natural light is best enjoyed naturally. "We need artificial light when we don't have natural light available and it will always stay artificial. Understanding manmade light in cultural terms is what excites me."
After the seed of an idea has been planted, Hahn's design process begins with critical thinking in any form. The initial phase can begin by visiting a factory for example, understanding the manufacturing process, then reflecting on how it could be used or changed, or questioning an existing typology by learning how it came into place. "I am a keen observer in general," he says. "As each of us perceives things and objects according to their own personal and cultural background, I am very interested in the context and how things correlate."
Designing lamps is about more than functionality and formal appearance to Hahn. The interesting question is how an object fits into someone's life; he likens the need for a new lamp design to the need to read a new book or watch a new film. If an object offers room for interpretation, and it is allowed to play a role in someone's daily life, that is when it becomes valuable. "We all have a favourite cup or glass that we always end up grabbing without thinking about it," he explains. "This is an intuitive use of an object because it brings us satisfaction. If things are not relevant to us, we don't spend time with them. The incredible thing is when people create their own history with something you have designed, and it works."
In each new design, Hahn thinks about this potential by making a clearly defined proposal, which might at first lead the viewer to be interested in or attracted to it. Then the second stage is if it is used over time. "That's when you realise that there is more to it, that it might even be better than you thought."
Currently interested in working with light as shadow and the gradation of shadows themselves, Hahn recently presented his Theia collection for Marset at Light+Building. Theia is an elegant lamp that spins equally around the topic of shadow and light with its two faces. It can be pointed towards the user as a reading lamp, or towards an object or wall, creating a subtle effect of indirect light that immediately warms the atmosphere. This marks great developments since his first piece for Marset, the Scantling wall lamp, which the Spanish lighting manufacturers saw in a publication as a prototype and helped to launch into reality.
With major changes having taken place in artificial lighting within the past decade, Hahn doesn't favour the old or the new, but remains true to evolution, as seen in the progress of his work with Marset.
"I appreciate the work of past designers, although I don't follow any manifesto," he says. "My interest lies in grasping their evolution. With regards to light, I am interested in why we are so fascinated with the incandescent bulb. Yet if I use LED technology, it is because it allows me to do what I want to do. I believe in evolution."